We all seem to have this dilemma: A desire to re-landscape or just add a few plants to an area, but not knowing what would be the best choice. Plants need to be compatible with their location. The right plant should be chosen for the right place. Many have particular light, moisture and zone requirements in order to do their best. The ultimate size of the plant is also an important consideration; if you want to avoid constant pruning, choose plants that only grow to size you would like to ultimately have. Some great resources are provided below to get you the information you need.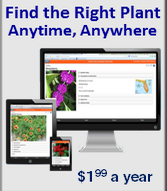 UF IFAS Extension has a brand new app for your mobile device or web! The app contains a database of over 400 Florida-friendly plants is searchable by plant name, type, shape, native status, light requirements and more. The yearly subscription is only $1.99 to have great info on the go.
The downloadable 104-page Florida-friendly Landscaping Guide to Landscape Design and Plant Selection not only has photos and detailed information about plants by category, it also has great ideas on how to improve your landscape design!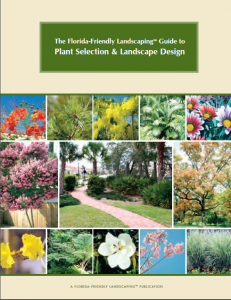 UF's Florida Yards & Neighborhoods maintains a searchable Florida-friendly Plant Database. Make choices based on region, plant type, light and moisture quantity, soil texture salt tolerance.
For native plants, the Florida Association of Native Nurseries has two websites where you can find plants for your particular zone, plant community (like at the beach or in pine flatwoods), plant type and by wildlife usage. There is a site designed for nursery professionals that lets you find local wholesale growers and also a similar site for homeowners that has resources on where to find desired plants at local nurseries.
Speaking of native plants, the Florida Native Plant Society also has a searchable list of plants appropriate for your particular needs.
Gardening Solutions has lots of great information for lawn, landscape and garden by category, and it is easily accessed.
Happy Gardening!
0