Protecting Precious Species From Pesticides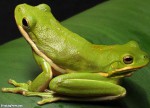 There are more than 100 species of plants and animals living in Florida that are in danger of extinction.  These trees, flowers, reptiles, amphibians, birds, fish, mammals and invertebrates are listed as either threatened, endangered or species of special concern.  As stewards of the land we must question, "What could the loss of a torreya tree, a lupine, a salamander, a butterfly, a woodstork, a right whale, a manatee, a sea turtle or a black bear do to our environment and our quality of life?"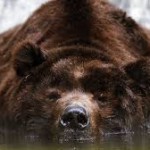 Biological diversity is the variety and variability of species present in an ecosystem including the complex interactions of the many species.  Regardless of their size or apparent significance, each species has a role in the circle of life and the food web.  Preservation of all species is important.  No one knows which ones hold the answers to the future of human existence on this planet.
Many significant developments in medicine have come from obscure plant and animal species.  Modern day research includes a vaccine against leprosy being developed because of the nine-banded armadillo and horseshoe crabs being used in developing laboratory tests and finding remedies for several bacterial diseases.  In agriculture, genes from wild species may provide the resistance for plant diseases, insects or even weather extremes that could save us from crop failure or possible starvation.  There is an interdependence among living things.  The extinction of one species may have a domino-like effect on other species.  Stability of an ecosystem depends on bio-diversity.
To protect our future and the future of wildlife, the Endangered Species Act became federal law in 1976.  This act is intended to protect and promote recovery of plants and animals that are in danger of becoming extinct as a result of human activity.  The Environmental Protection Agency is responsible for ensuring the endangered species are protected from pesticides.
Pesticides can kill endangered plants and animals directly or indirectly. Birds mistaking them for food may eat granules, baits or treated seeds.  Water contaminated with pesticides ranging in concentrations of less than 0.1 to 1.0 parts per million (ppm) can kill fish.  Animals that eat treated crops, drink or wade in contaminated water or feed on tainted prey can be killed indirectly.  Some pesticides can build up to lethal levels as predators consume multiple poisoned prey species.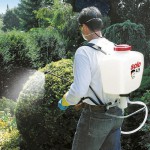 There are certain things you can do to lessen the harmful effects of pesticides on fish and wildlife.  Read all pesticide labels carefully to find out whether the use of the product requires special steps to protect endangered species.  Determine if the site is designated as the current habitat of an endangered species.  Find out this information by visiting http://www.epa.gov/espp/ and http://myfwc.com.  When you have a choice of pesticides to use, choose one that is less or non-toxic to fish and wildlife.  Read and follow the "Environmental Hazards" section and use the special precautions and measures to minimize harmful effects.  Treat only the areas that need to be treated.  Leave a buffer zone (untreated area) between bodies of water and treated areas.  It is your legal and moral responsibility to protect endangered species by careful use of pesticides in and around their key habitat areas.
Information for this article was derived from University of Florida publications "Pesticide Effects on Nontarget Organisms" by Frederick Fishel and "Applying Pesticides Correctly" by Thomas Dean and Norman Nesheim.