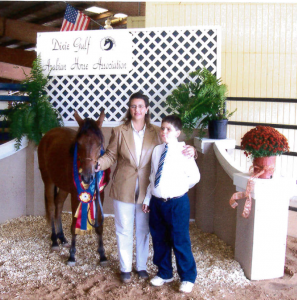 There are many reasons why 4-H has stood the test of time for more than 100 years. In addition to its link with land grant universities, 4-H is family friendly and available in every state and every county in the US (and even some foreign countries like Korea, Cuba, Germany and Italy). In fact, you can be a lifelong participant in 4-H- first as a youth member, then as a collegiate 4-H member, and later as an alumni or volunteer. Dr. Reese Williamson is a great example of how to turn a 4-H experience as a youth into a lifelong passion. She joined 4-H in 1974, in McKean County, Pennsylvania and was active in horse clubs, livestock clubs, downhill ski clubs, and even a square dancing club!  As a teen, she fine-tuned her communication and leadership skills as a member of the 4-H County Council, which later led to a summer internship as the 4-H Assistant to the County agent.  "My 4-H Extension Agent in Pennsylvania was a motivator and wrote recommendation letters for me for college and vet school," says Dr. Williamson. "I have been involved in 4-H since 1974 with the exception of the five years while I was in vet school. As soon as I moved to Florida, I looked up my local county Extension Office to become a volunteer."
When asked why she decided to extend her 4-H involvement as a volunteer, she says "I enjoy that there is a place for everyone [in 4-H].  I enjoy sharing the joy of learning and of livestock and horses with youth.  It's important that youth know where their agricultural products come from, that they respect animals and the impact they have on the environment. I want them to have a positive experience with horses and other animals."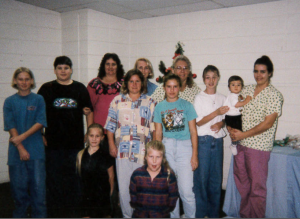 Without volunteers like Dr. Williamson, many youth would not have opportunities to learn about agriculture or develop life skills such as responsibility, confidence, and compassion. She shares, "It's challenging to be a youth volunteer in today's society.  Most youth are from single-parent families.  Children are living in two homes with multiple parents and grandparents often creates scheduling conflicts, but we must put the children first- they are the priority.   It's important to me to never disappoint or extinguish a child's enthusiasm.  If a child works towards a goal, it's important that they are not prevented from completing that goal because of a scheduling boundary."
Dr. Williamson's passion for helping youth has had a tremendous impact on the Okaloosa 4-H Program over the past 25 years. Many of her members have become teen volunteers and later, as adult 4-H Alumni, come back to volunteer.
Kyle Godwin, an Okaloosa 4-H Alumni says, "Over the years of being in Dr. Williamson's 4-H club, both as a member and then as the Club President , she laid many building blocks for me from public speaking to proper animal husbandry. She is always willing to go out of her way to help a new kid get started raising animals."  Another 4-H Alumni, Nathan Moores, shares: "Dr. Williamson has been a dedicated volunteer throughout my 4-H experience and we are blessed to have her. She has gone out of her way to help me and my fellow 4-Hers with our projects, whether it was husbandry questions, vaccinations, or health certificates."
Do you have a passion or skills that you would like to pass on to the next generation of parents, employees, civic leaders, and decision makers? Dr. Williamson's advice to anyone considering getting involved is: "Step up and volunteer! With 4-H, you can have a positive influence on our next generation of citizens.  It is definitely worth squeezing the time into your schedule." You don't have to be a 4-H Alumni or a veterinarian to volunteer.  4-H needs caring adults from a wide variety of backgrounds, skills and experiences. For more information, contact your local UF IFAS Extension Office, or visit http://florida4h.org/volunteers.
Your opinion matters!  Please take this short survey to help us improve our blog https://ufl.qualtrics.com/SE/?SID=SV_3gtLKjqia3F75QN