Despite the fact that winter annual weeds are not currently growing, we are approaching the best time to prevent them from being seen in our North Florida lawns.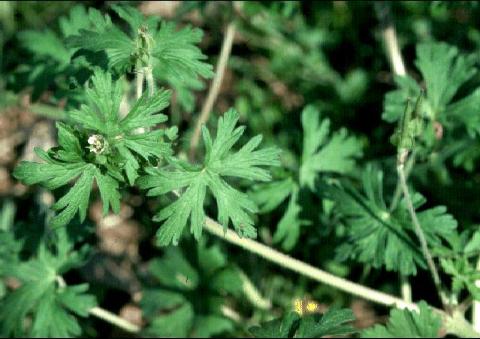 Common winter annual weeds include annual bluegrass (Poa annua), chickweed, henbit, hop clover, lawn burweed and Carolina or wild geranium.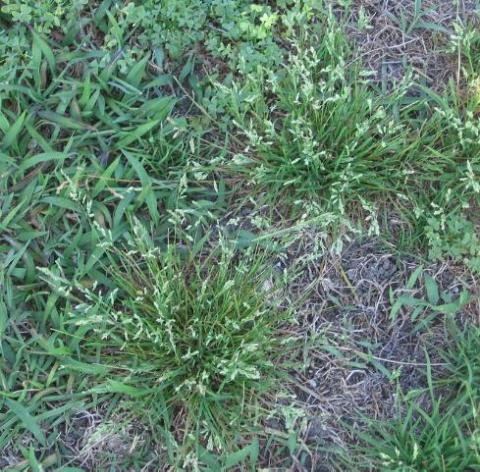 These and other winter annual weeds germinate from seeds in late fall and early winter. The little seedlings go unnoticed but continue to slowly grow through the colder winter months. Approaching spring, as day length becomes longer and soil temperatures warm, these previously inconspicuous weeds put on a growth spurt.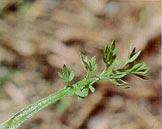 During spring, the winter weeds may outgrow the lawn grass in our North Florida yards. They begin producing numerous flowers followed by thousands of seeds. For example, one chickweed plant can produce over 15,000 seeds.
In late spring or early summer with the onset of higher temperatures, the parent plants that started their lives from seeds the previous fall will die. But they leave behind a multitude of seed. These seed last the hot summer months dormant in your lawn. Then, in late fall and early winter, they germinate, beginning the entire cycle again.
Late September to early October, when nighttime temperatures drop to 55° to 60°F for several consecutive nights, is the time to apply a pre-emergence herbicide to interrupt the cycle of life for these winter annual weeds. This is just before seedlings emerge.
For season-long control, a second application may be needed about nine weeks after initial application. Not every lawn needs an application of pre-emergence herbicide. If your lawn has had no problem with winter annual weeds, there's probably no need to apply a pre-emergence herbicide. Use pre-emergence herbicides only on lawns that have been established for at least a year. Many preemergence products interfere with grass seed germination. So, delay reseeding 6 to 16 weeks after application. This also applies to over-seeding a lawn with rye grass seed. Always follow label directions and precautions when using any pesticide, including herbicides.For specific pre-emergence herbicide recommendations, please consult this Weed Management Guide.
0