Welcoming New 4-Hers!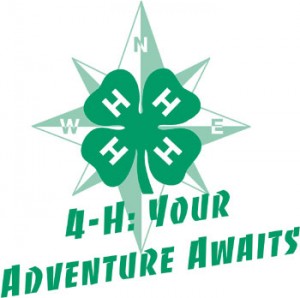 It is always a little bit difficult starting something new in a new place with new people.  In 4-H we want to create a safe environment where all youth and volunteers can speak their mind, share ideas, and work together as a team.  That is why we try our best to make anyone and everyone always feel welcome.
Teambuilding is a major part of 4-H and a very important one too.  In order for youth to grow and expand they must be able to work together and accomplish tasks as a team.  This also helps them feel accepted, wanted, and confident in the role they play as part of their club or team.
The new 4-H year is upon us, and I felt it was a good idea to share some great icebreakers and get to know you activities, so as we have new members join our 4-H programs all over the district we can reference some great resources from our toolbox to get everyone acquainted.
Listed below are the icebreaker activities I have included with directions and links to pdf's so you can print.
I hope you find these activities beneficial and helpful for your new 4-H year.  If you have any questions about 4-H or being involved in your local county programs contact your local Extension Office for more details.
Thank you to http://4hvolunteercafe.wordpress.com/ice-breakers-energizers/ and http://utah4-h.org/htm/resource-library/resource-materials/by=category/category=300 for the icebreakers and directions.  These two websites also have many more to choose from, so I urge you to take a look.