Normal
0
false
false
false
EN-US
X-NONE
X-NONE
MicrosoftInternetExplorer4
/* Style Definitions */
table.MsoNormalTable
{mso-style-name:"Table Normal";
mso-tstyle-rowband-size:0;
mso-tstyle-colband-size:0;
mso-style-noshow:yes;
mso-style-priority:99;
mso-style-qformat:yes;
mso-style-parent:"";
mso-padding-alt:0in 5.4pt 0in 5.4pt;
mso-para-margin:0in;
mso-para-margin-bottom:.0001pt;
mso-pagination:widow-orphan;
font-size:12.0pt;
mso-bidi-font-size:11.0pt;
font-family:"Times New Roman","serif";
mso-bidi-font-family:"Times New Roman";
mso-bidi-theme-font:minor-bidi;}
Normal
0
false
false
false
EN-US
X-NONE
X-NONE
MicrosoftInternetExplorer4
/* Style Definitions */
table.MsoNormalTable
{mso-style-name:"Table Normal";
mso-tstyle-rowband-size:0;
mso-tstyle-colband-size:0;
mso-style-noshow:yes;
mso-style-priority:99;
mso-style-qformat:yes;
mso-style-parent:"";
mso-padding-alt:0in 5.4pt 0in 5.4pt;
mso-para-margin:0in;
mso-para-margin-bottom:.0001pt;
mso-pagination:widow-orphan;
font-size:12.0pt;
mso-bidi-font-size:11.0pt;
font-family:"Times New Roman","serif";
mso-bidi-font-family:"Times New Roman";
mso-bidi-theme-font:minor-bidi;}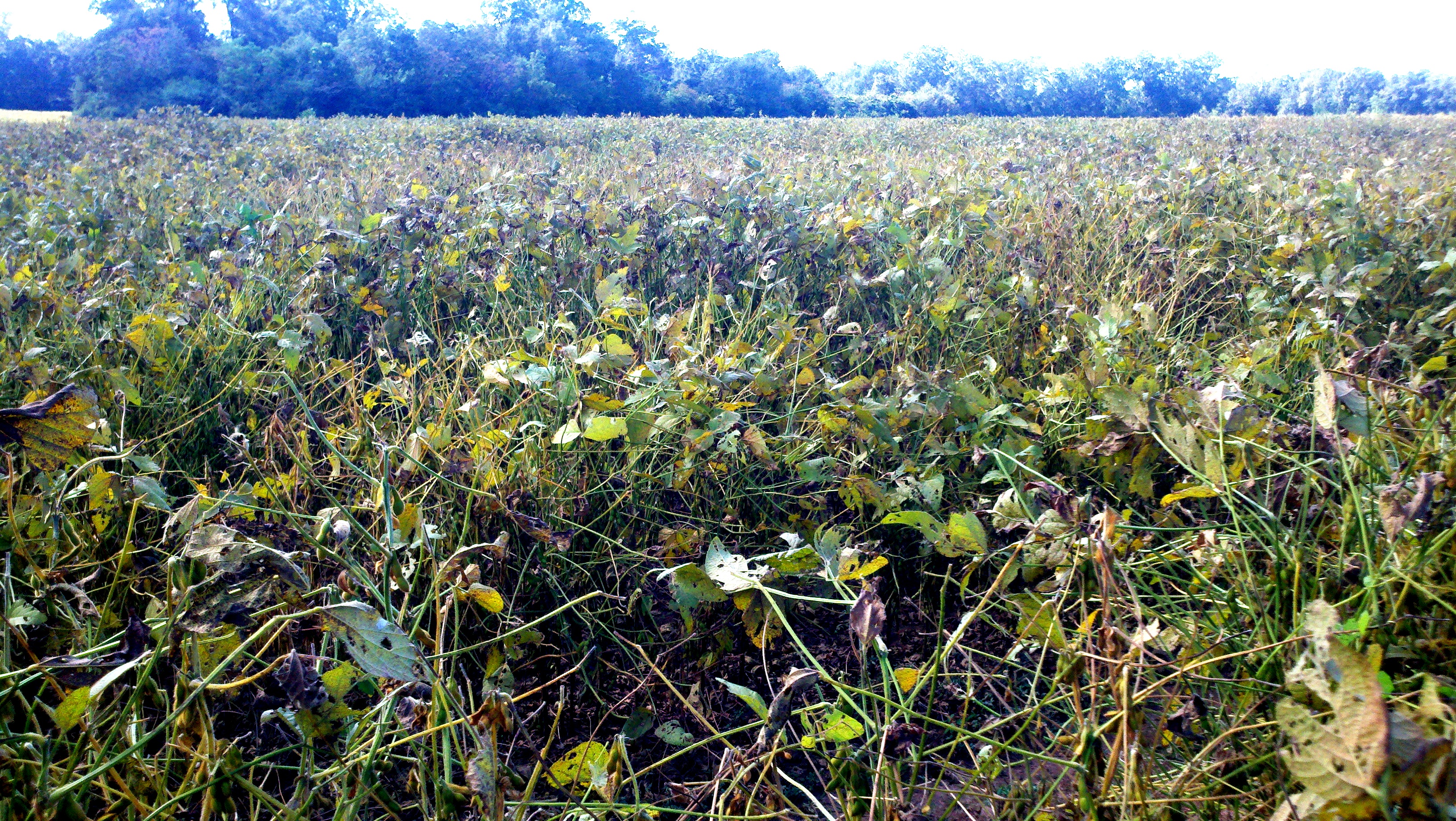 As the number of acres of soybeans planted in the Panhandle have increased this year, so have the number of questions on pest and disease management for this crop. Most questions center around what to spray and when to spray it. So let's start with what to protect your soybeans from.
Asian Soybean Rust can absolutely devastate soybean yields, but it can be successfully controlled with timely fungicide applications. So what fungicides are recommended for Asian Soybean Rust? Dr. David Wright, UF/IFAS Extension Agronomist recommends using a triazole product if rust is already present. If it is not present, use a strobilurin (Headline, Stratego, etc.) to control a wider variety of diseases. Spray if you find rust in your soybeans, or when soybeans start into the reproductive stage (R1 to R3).
Next, we need to think about insects. Kudzu bugs are a new pest in our area, but are already present in most Panhandle counties. They can decrease yield significantly. According to research trials in Georgia and South Carolina, kudzu bug infestations cause an average yield loss of 18%. There are other insect pests to be on the lookout for as well. Loopers, armyworms, velvetbean caterpillars, grasshoppers, and stink bugs should also be monitored and controlled. Base spray decisions on pests populations and threshold recommendations for each.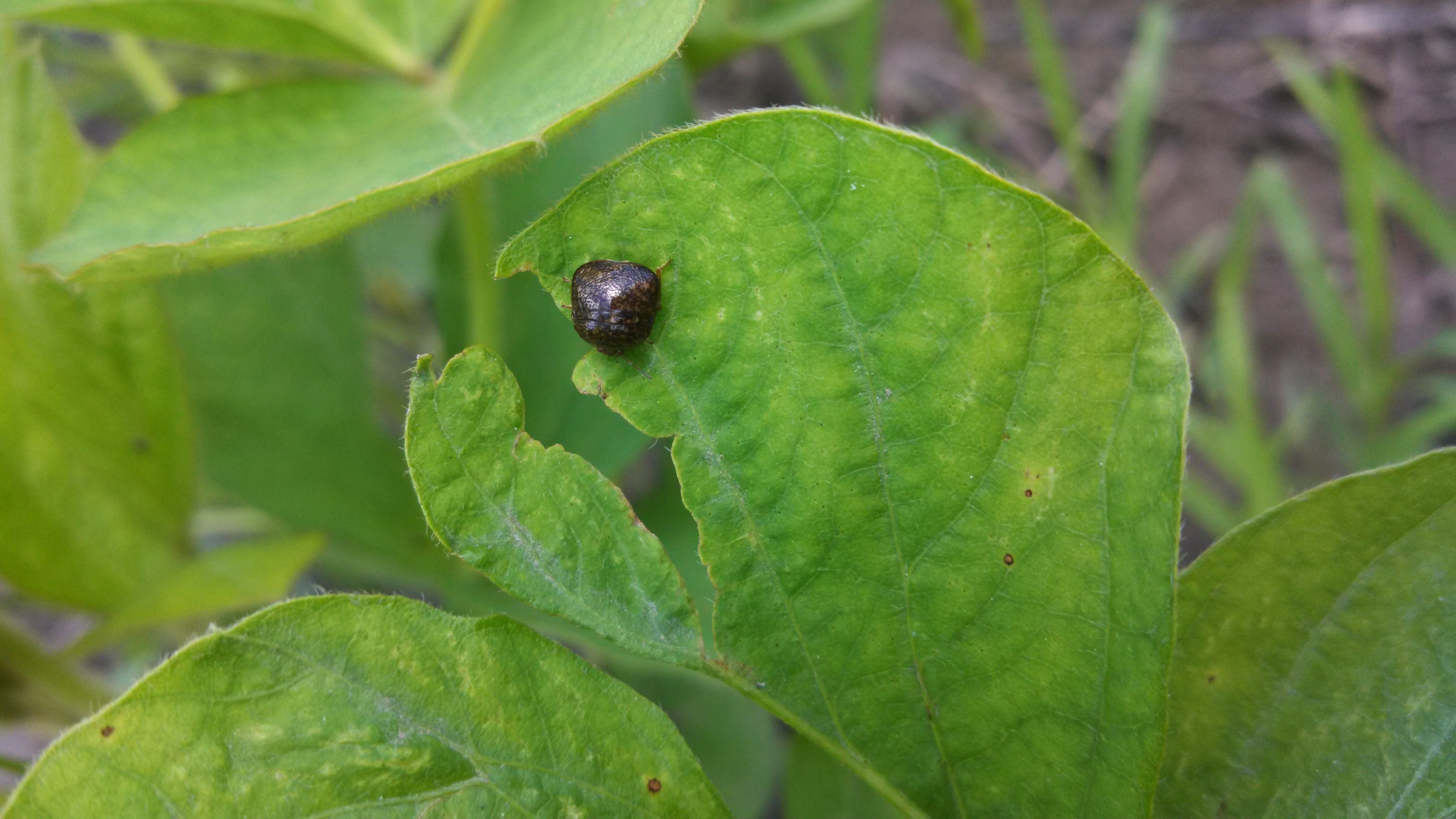 In addition to fungicide and insecticide applications, you might also consider adding an inexpensive boron fertilizer to boost yields. Dr, David Wright said. "Fungicides, insecticides and boron are often mixed together with good results. Boron has been shown to increase yield by 5-10%." This spray can be timed from R1-R3 for maximum efficiency.
See the publications below for additional Information about Soybean Integrated Pest Management:
0