Come to this free workshop to learn about the latest results of University of Florida and national research on roses. Receive hands-on training on symptoms and management of rose rosette disease, rose mosaic disease, crown gall, and rose pests.
FL Pesticide CEUs, FNGLA CEUs and GA Pesticide CEUs have been applied for!
This program is geared for nursery and greenhouse growers, landscapers, municipal maintenance personnel, Extension personnel, Rosarians, rose enthusiasts and science teachers. Sponsored by Farm Credit of Northwest Florida and Harrell's.
To register for this FREE event, please go to: https://rose-diseases-pests.eventbrite.com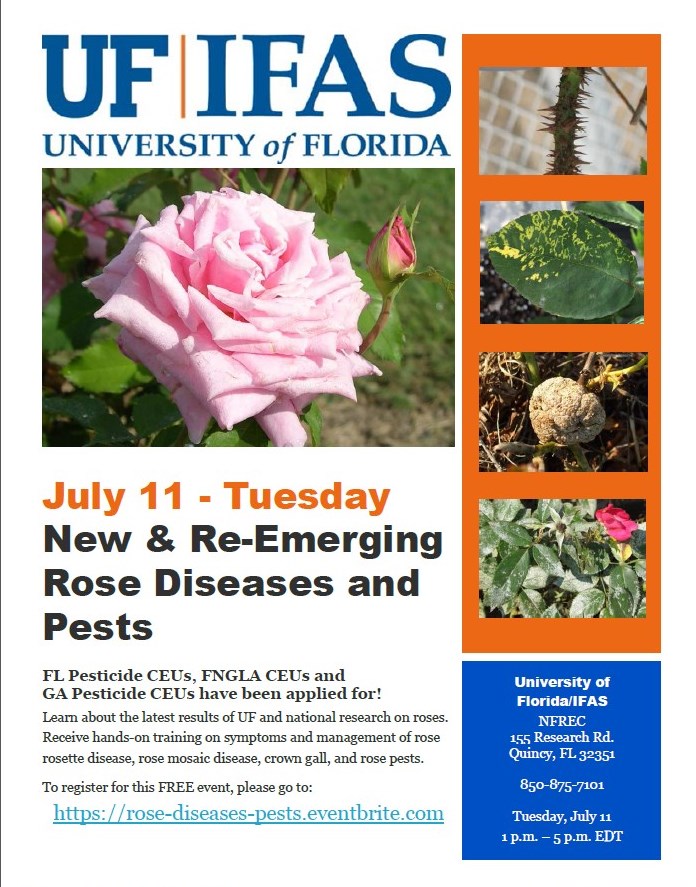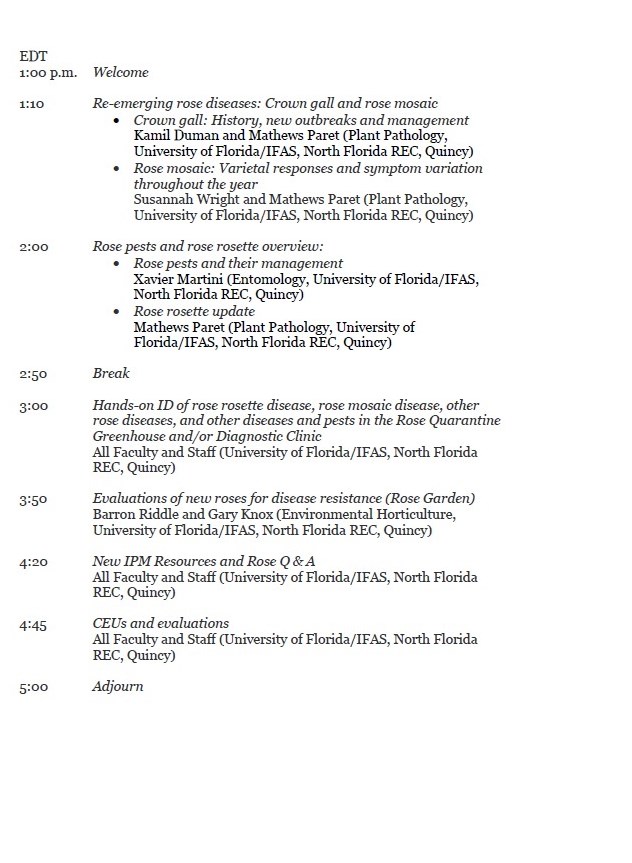 0