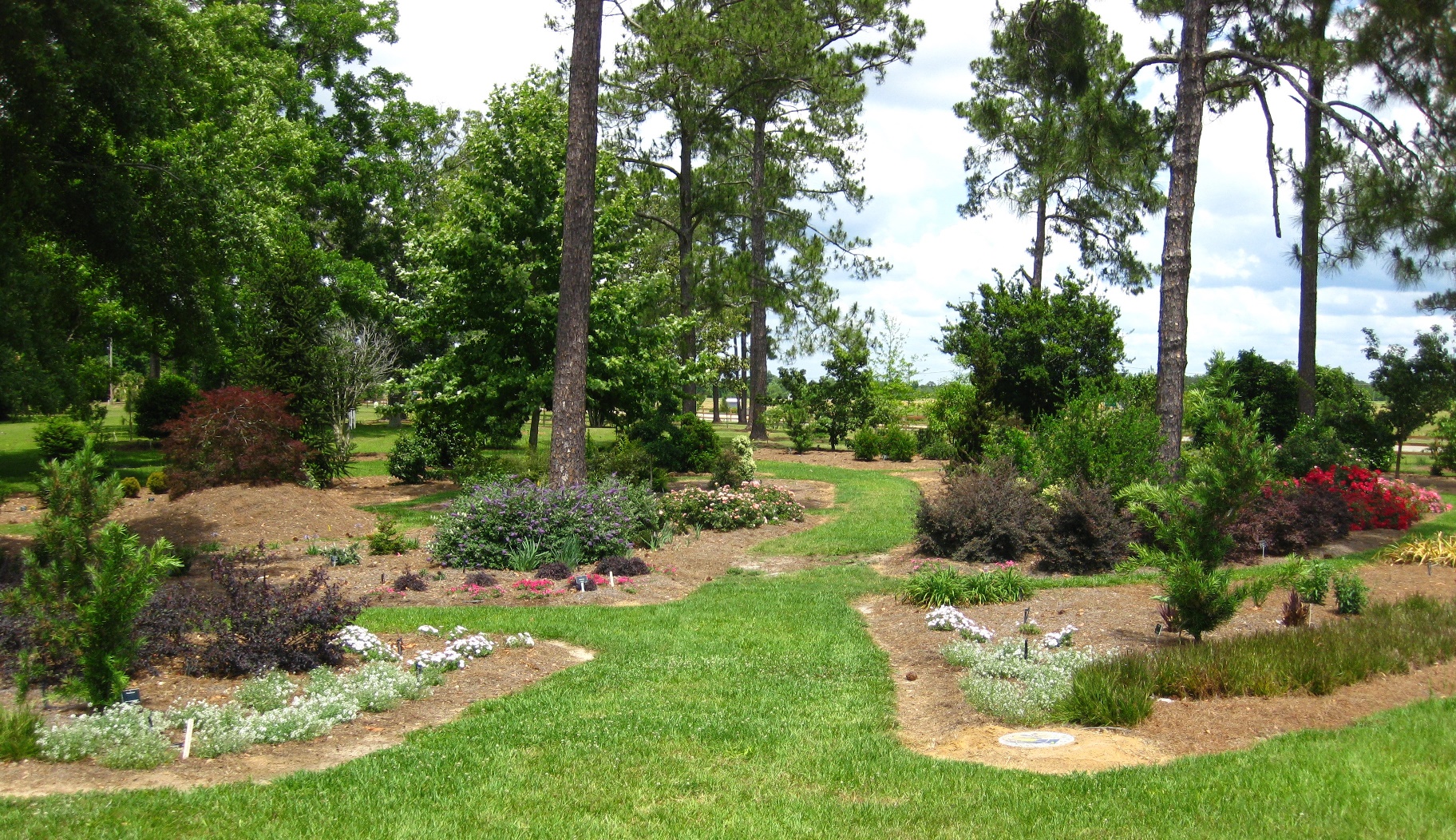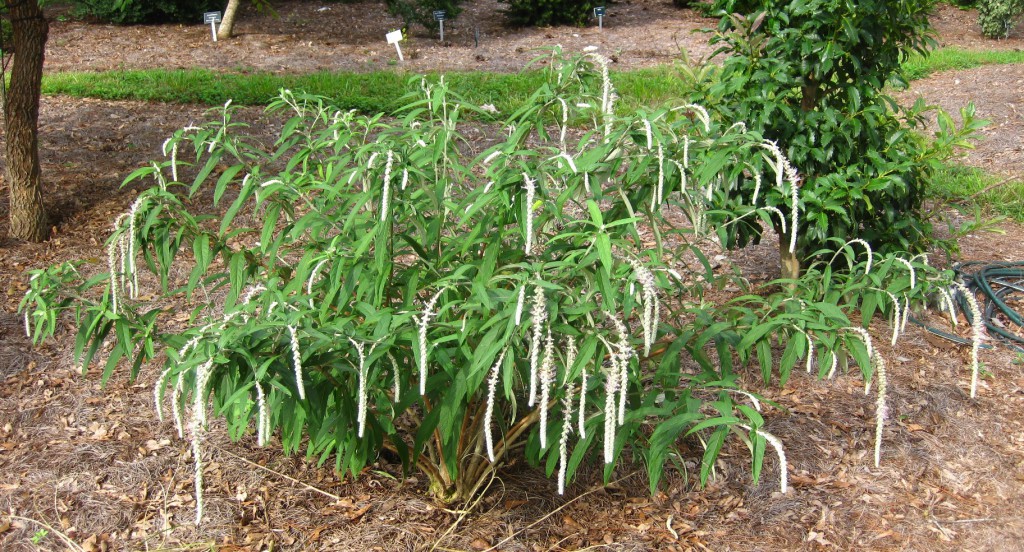 Gardens of the Big Bend is a new botanical and teaching garden located on the grounds of the University of Florida/IFAS North Florida Research and Education Center in Quincy. The goals of these gardens are to evaluate new plants, promote garden plants adapted to the region, demonstrate environmentally sound principles of landscaping and provide a beautiful and educational environment for students, visitors, gardeners and Green Industry professionals.Located just 10 miles south of the Georgia-Florida border in Florida's "Big Bend," the Gardens are in USDA Cold Hardiness Zone 8b and have sandy-clay soils more typical of continental conditions than those of peninsular Florida.
Gardens of the Big Bend is a series of gardens, each with a theme or plant focus:
The Discovery Garden contains over 170 species or cultivars of new, improved or underutilized trees, shrubs and perennials. The garden's purpose is to help gardeners, landscapers and nursery growers "discover" new plants.
The Magnolia Garden is part of the National Collection of Magnolia in recognition of its' more than 200 species and cultivars, including some of the rarest magnolias in the world.
The Crapemyrtle Garden includes six species and over 100 cultivars.
Conifers can be found throughout the Gardens but are featured in the new "Jurassic" garden. More than just pines and junipers, the Gardens contain over 50 conifer species and cultivars, many of which are rare. In recognition, the American Conifer Society has designated the Gardens as a "Conifer Reference Garden", the only one in Florida, and the southernmost in the U.S.
The Dry Garden is the newest addition and contains about 140 different types of agave, aloe, cactus, dyckia, sedum, yucca, bulbs and other dry-adapted plants. It consists of a south-facing berm of boulders, gravel and sand about 160 feet long, 35 feet wide and 6 feet tall.
Other gardens feature native, shade, Southern heritage, and weeping plants as well as collections of Japanese hydrangea and shrub roses. Additional gardens will be installed as time and funding permit.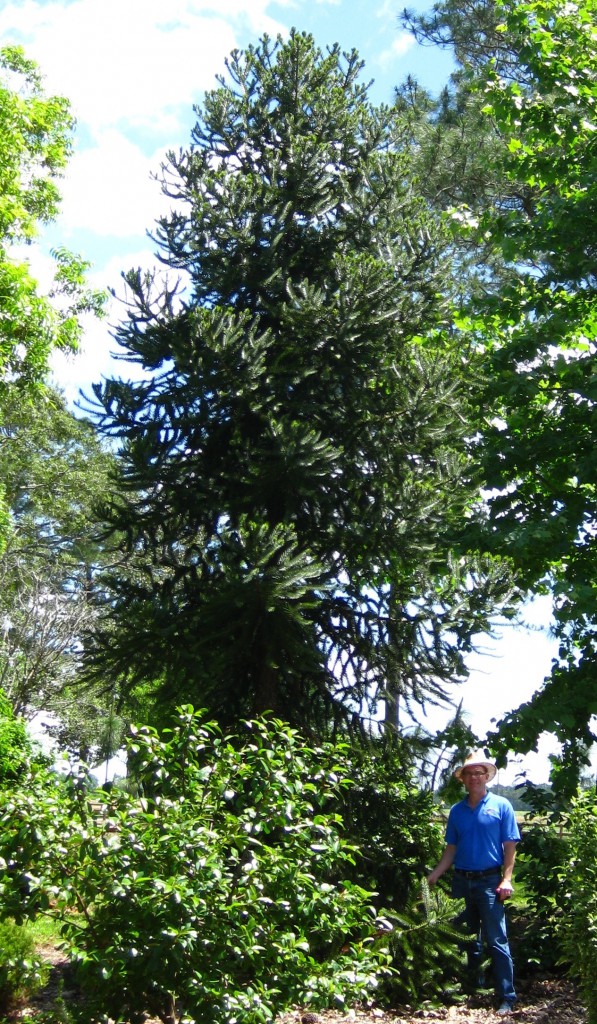 Gardens of the Big Bend formally began in 2008 thanks to the happy marriage of a new volunteer organization coupled with this University of Florida off-campus facility and plant collections I developed as part of research and extension projects. The volunteer organization, Gardening Friends of the Big Bend, Inc., formed in 2007 to support horticulture research and education. This group quickly seized on the idea of transplanting these existing plant collections into a series of gardens. Accordingly, its members hold fundraisers, provide volunteer labor and sponsor extension programs to raise awareness, provide funds and support garden development and maintenance.
Gardens of the Big Bend is located in Quincy at I-10 Exit 181, just 1/8 mile north on Pat Thomas Highway (SR 267). The gardens are free and open to the public during daylight hours year-round; professional staff are only available during normal business hours. To make a gift to the Gardens, please go to this website! Come visit us and watch the Gardens grow!
0