Q-Biotype Whitefly threat:
Cindy McKenzie, Ph.D., Entomologist, USDA, ARS, and Lance S. Osborne, Ph.D., University of Florida, IFAS report that unfortunately, we have a developing whitefly issue in Florida. We are having major issues managing 2 biotypes in a number of areas in South Florida. Both biotypes are referred to as Bemisia tabaci. The Q biotype has been detected in a number of landscapes in Palm Beach County.
This is the VERY FIRST TIME it has been found in a landscape or outside a greenhouse or nursery since it was found on an ornamental plant in a greenhouse many years ago (2004-2005). This is extremely troubling considering the issues we have with many of the tools we use to manage whiteflies.
Please click on the link to read A LETTER TO ORNAMENTALS GROWERS FROM THE AD HOC WHITEFLY TASK FORCE
Q-biotype whitefly is already resistant to a number of products commonly used. We are concerned that insecticide overuse may already be leading to B-biotype resistance
For a complete list of resources from the University of Florida MREC website (Dr. Osborne), click READ BEMISIA
Now more than ever, you will need to use and maintain the viability of effective insecticide tools.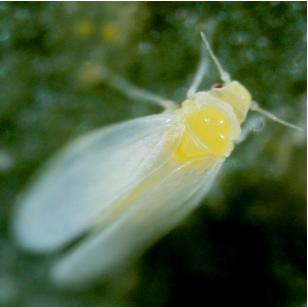 0