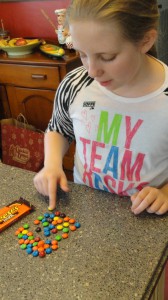 With the passing of Valentine's Day I hope that you have been able to enjoy a taste of chocolate. You have probably heard by now that chocolate is good for you. Do you believe it? This is a fact that is backed by research. Still most of us can't help but be concerned about how something so sweet might adversely impact our health. Chocolate lovers, even those at risk for developing type II diabetes or hypertension, many now have a legitimate reason to indulge in this culinary pleasure.
A study reported in the American Journal of Clinical Nutrition tested the effects of dark and while chocolate on healthy adults to determine whether either type played a role in blood pressure and insulin sensitivity. They concluded that dark chocolate can indeed help reduce blood pressure and insulin resistance. White chocolate did not provide these health benefits. The effects of dark chocolate are due to flavanols, antioxidant compounds also found in many fruits and vegetables that have been shown to lower risk of heart disease. Flavonols make dark chocolate in moderation a great solution to satisfy your sweet tooth!
Keep in mind that although dark chocolate has health benefits, most chocolate bars are high in saturated fat, so moderation is key. Also, eating dark chocolate cannot substitute for everyday healthy food choices. Nor can chocolate replace regular exercise or medications that have been prescribed by your physician. Still, it's nice to know you can indulge in your chocolate cravings every so often without feeling guilty about it.
The Project, Land and People, Resources for Learning that is available through the Florida Ag in the Classroom program has a great lesson, Loco for Cocoa that gives the background of chocolate as well as various activities for youth in grades 6-12.
Acres of Adventures Afterschool Curriculum produced by National 4-H has a M&M Mystery Challenge as well as the following link has M&M Math Worksheets: http://www.4-h.org/resource-library/curriculum/4-h-afterschool-agriculture/acres-of-adventures-1/#BookMark2
Ag in the Classroom, Illinois Farm Bureau has an educational brochure, Candy – Culture and Creativity that I found on the National 4H website under the Acres of Adventures page.
The website Science Kids at http://www.sciencekids.co.nz/videos/chemistry/chocolate.html has a video showing the Science of Chocolate. At the top of the page there is a link to experiments, one of which is Melting Chocolate, which can be done with youth.
In researching activities centered around chocolate I found quite a few team building games that relate to chocolate.
Explore with your 4-H members all the yummy things about chocolate, I think you will find that you enjoy the topic as much as they will.
Source: Dark Chocolate Benefits by Sherri Gampel and Linda B. Bobroff, UF/IFAS document FAR8057.
0