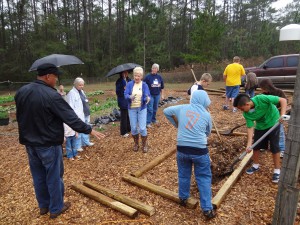 Garden-based education is taking America by storm. While this is concept dates as far back as the seventeenth century, it certainly feels like the popular movement of the day. 4-H has been using garden based education since 1902 with tomato and corn clubs to teach life skills such as resiliency, planning and organizing, and communication. These same skills are necessary to become a successful entrepreneur:
Resiliency: the ability to try again after failure. A garden is the perfect place for youth to test ideas or try new things. As adults, we know that sometimes the key to success is (safe) failure! If you are using a garden your classroom, allow creative experimentation. Success will build on itself and trials that missed the mark will make for more lively discussion and group cohesion.
Planning/organizing: the process of figuring out what to do (planning) and how to do it (organizing). Whether you are starting new or continuing an existing project, allowing the expression of youth ideas and goals – followed by their help implementing these plans – is crucial to your project's success. Remember, we can grow all the vegetables in the world, but if the youth don't learn or feel a sense of accomplishment related to the project, all we did was grow vegetables.
Communication: the exchange of thoughts, messages, or information, as by speech, signals, writing, or behavior. In today's tech savy world, we are losing the ability to communicate in person and in writing. You have a unique opportunity to work with your group together, or as individuals, to discuss (or write descriptively) about your garden.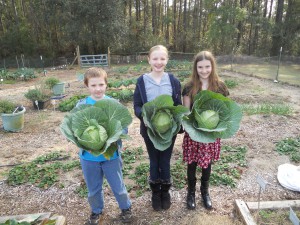 UF IFAS Extension offers many resources to help both youth and adults become entrepreneurs in the food industry. Food entrepreneurship has really exploded with the Cottage Food Law. Many County Extension Offices offer workshops and seminars on food entrepreneurship, and there are also some great online resources to help you get started:
If you have a green thumb, consider going "totally green" as a 4-H gardening volunteer or Master Gardener. 4-H needs caring adults like you to share their knowledge and passion for gardening with the next generation. Through the 4-H gardening project, youth not only learn gardening knowledge and skills, they also learn responsibility, teamwork, and other life skills that will help them grow up to be compassionate and competent citizens. To get involved, contact your local UF IFAS Extension Office, or visit http://florida4h.org./volunteers.
Your opinion matters! Please provide feedback on this short survey to help us improve our blog: https://ufl.qualtrics.com/SE/?SID=SV_3gtLKjqia3F75QN
0