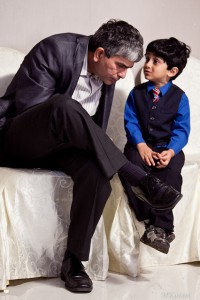 Most parents would not allow their child to play in the street or to touch a hot stove because parents understand that these actions have consequences and the consequences are serious. If you don't talk with your child about money and allow them to observe you exhibiting positive financial behaviors, this can also have serious consequences. One indicator of an individual's financial capabilities is their credit score. A poor credit score can impact an individual's ability to get a job, secure housing, purchase reliable transportation and access other forms of credit.
According to FINRA Investor Education Foundation State Financial Education Mandates, three years after Georgia, Idaho and Texas implemented a financial education mandate, credit scores of participants improved. In 2014, Florida also voted to adopt financial education into its social studies standards for students in grades K-12 and financial education is now a graduation requirement. While incorporating financial education into schools is an important step, parents still play an important role in financial socialization (establishing what is normal in terms of financial behaviors). In fact, research shows that time preference patterns and delay of gratification patterns are set by age five or before a child reaches kindergarten. Time preference patterns and delay of gratification patterns are often exhibited by adults through savings and budgeting. In a recent study by Cho, Gutter, Kim and Mauldin, the researchers found the effects of financial socialization had significant effect on the financial behaviors of low- to moderate-income adults aged 24-66, indicating that the time preference patterns children develop in youth could last a lifetime.
UF/IFAS Extension Northwest District Family & Consumer Sciences (FCS) Agents know that, as parents, you want to protect your child or children from things that have negative consequences whether it be an inattentive driver, a hot stove, or a poor credit score. One of the things parents can do immediately, to impact what their child is learning about money and how their child is being financially socialized, is to talk with their child about money. Some ideas to get your family conversations about money started are to discuss:
– Wants versus needs
– The grocery budget
– Household expenses
– How your child can earn/save money
If you are still a little nervous about starting the conversation as a result of concerns about your own financial capabilities, contact your local UF/IFAS Extension Office and ask about our Master Money Mentor Program or upcoming financial classes. If you can't wait for a class, check out these additional resources:
Talking to Children about Money: http://www.ag.ndsu.edu/pubs/yf/famsci/fs1441.pdf
Are Your Children in the Middle of your Conflict or Divorce? http://goo.gl/lpXwwc
9 Important Communication Skills for Every Relationship http://edis.ifas.ufl.edu/pdffiles/FY/FY127700.pdf
Remember a family conversation about money is one conversation that is too important to wait. Make a money date with your child or children today!
References:
Cho, Gutter, Kim and Mauldin. (2012). The Effect of Socialization and Information Source on Financial Management Behaviors among Low-and Moderate-Income Adults. Family & Consumer Science Research Journal. 40(4): 417-430
Council for Economic Education. (2015). Survey of the States. Retrieved 16 March 2015 from http://www.councilforeconed.org/news-information/survey-of-the-states/
National Financial Educators Council. (2013) Financial Education Impact. Retrieved 16 March 2015 from http://www.financialeducatorscouncil.org/financial-literacy-statistics/
0