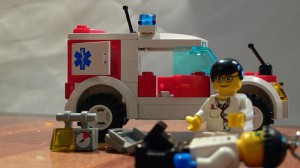 UF IFAS Extension Northwest District cares about you having all the facts necessary to use research based information to make informed choices for you and/or your family. One important choice coming up for almost 70,000 uninsured adults in the Big Bend (Gadsden, Franklin, Jefferson, Leon, Liberty, Madison, Wakulla, Taylor and Dixie Counties) is the decision to obtain health insurance coverage. The deadline to enroll in health insurance through healthcare.gov is March 31, 2014.
Research estimates that the majority of the uninsured are working families with low to moderate incomes, so some individuals and families are unable to pay for health care insurance. The Affordable Care Act gives individuals that are uninsured or underinsured the chance to obtain health insurance or to obtain better insurance. Due to the cost of insurance some low to moderate income individuals may qualify for an exemption, but there are still financial implications for not having health insurance coverage. Five important financial implications of not having insurance are:
1) Out of pocket and are often billed at a higher rate than insured.
2) Financial strain from medical bills and out-of-pocket cost.
3) Inability to pay for their or their family member's medical care.
4) Compromised credit score.
5) Inability to obtain assets (such as a car or house)
Individuals and families without insurance and who do not have an exemption, will have to pay a penalty. The fine in 2014 will be the greater of $95 or 1% of your yearly household income. The penalty is expected to increase in 2015 and beyond.
If you have additional questions about the Affordable Care Act and would like free research based information contact your local UF/IFAS County Extension Office. Many local UF/IFAS County Extension offices offer information on the Affordable Care Act. You can find your local UF/FAS Extension Office by visiting http://solutionsforyourlife.ufl.edu/map/ or by calling the United Way's 211 number.
References:
Kaiser Family Foundation. (2013). Key Facts about the Uninsured Population. Retrieved 3 March 2014 from http://kff.org/uninsured/fact-sheet/key-facts-about-the-uninsured-population/
Robert Wood Johnson Foundation. (2013). County Health Rankings & Roadmaps Health Factors Uninsured. ? Retrieved 3 March 2014 from http://www.countyhealthrankings.org/app#/florida/2013/measure/factors/85/data/sort-0
U.S. Centers for Medicare & Medicaid Services. (N.D.) What if Someone Doesn't Have Health Coverage in 2014? Retrieved 3 March 2014 from https://www.healthcare.gov/what-if-someone-doesnt-have-health-coverage-in-2014/
0