Normal
0
false
false
false
EN-US
X-NONE
X-NONE
/* Style Definitions */
table.MsoNormalTable
{mso-style-name:"Table Normal";
mso-tstyle-rowband-size:0;
mso-tstyle-colband-size:0;
mso-style-noshow:yes;
mso-style-priority:99;
mso-style-parent:"";
mso-padding-alt:0in 5.4pt 0in 5.4pt;
mso-para-margin-top:0in;
mso-para-margin-right:0in;
mso-para-margin-bottom:8.0pt;
mso-para-margin-left:0in;
line-height:107%;
mso-pagination:widow-orphan;
font-size:11.0pt;
font-family:"Calibri","sans-serif";
mso-ascii-font-family:Calibri;
mso-ascii-theme-font:minor-latin;
mso-hansi-font-family:Calibri;
mso-hansi-theme-font:minor-latin;}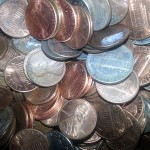 Are you "liquid asset poor?" If a household experiences an unexpected financial strain, such as a job loss, illness, or other large expense, and does not have enough liquid assets to cover basic expenses for three months, they are considered liquid asset poor. Liquid assets consist of money held in checking or savings accounts. According to recent research conducted by the Corporation for Enterprise Development, approximately 49% of Floridians are considered liquid asset poor.
Emergency funds focus on increasing liquid assets though savings. An emergency fund can allow households to adapt when unexpected financial strains occur. In the past, three to six months of income was considered to be a good emergency fund. In more recent times, the economy and unemployment have caused households to need much larger emergency funds. University of Florida professor, Dr. Michael Gutter, in "Money and Marriage: Saving for Future Use," encourages families to consider the following factors:
How much protection is provided by insurance
Number of household incomes
Household needs and fixed obligations
Family financial support
Retirement proximity
Age of children
Available credit
You can get an estimate of your household's liquidity by completing the following steps:
1) Calculate the total amount of cash you have on hand and in your checking/savings accounts.
2) Develop a spending plan to allow you to estimate your monthly expenses.
(For help with developing a spending plan, check out Building a Spending Plan)
3) Enter your total cash and monthly expenses into the household liquidity formula:
Total Cash ÷ Monthly Expenses= Household Basic Liquidity
If the household basic liquidity is equal to or less than 1, this would be interpreted as having enough liquid resources to sustain your household's current spending for only a month or less. If the household basic liquidity ratio is greater than one, that number is the number of months you would be able to live on your liquid assets based on your current spending. If you are not at your desired or expected number, take the pledge to start saving today at America Save$!
References:
Corporation for Enterprise Development. (2014). "Liquid Asset Poverty Rate"
Gutter, M. (2011). "Money and Marriage: Saving for Future Use"
Turner, J. (2001). "Show Me The Money: Lesson 5: Savings and Investments"
0