UF/IFAS Beef Cattle & Forage Specialists, and County Extension Agents serving the Florida Panhandle worked to develop a basic management calendar for cattle producers. The purpose of this calendar is to provide reminders for management techniques with similar timing to those used at the North Florida Research and Education Center's Beef Research Unit, Marianna, Florida. Links to useful publications with more information are also provided.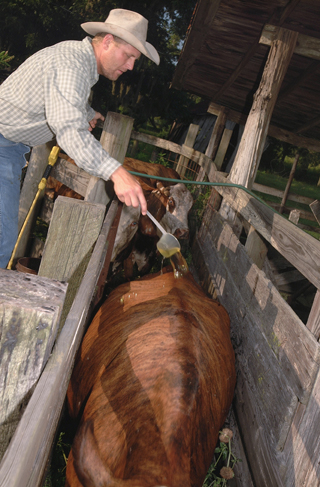 July Management Reminders
Cattle Herd Management
Make repairs on working pens and weaning pasture prior to August working
Monitor horn fly population and use drench, ear tags, dust bags, or spray when cattle average 100 flies per side
Check mineral feeders
Pasture Management
Plant bermudagrass pastures and hay fields from cut tops, following adequate rain
If you have excess forage, consider haylage, baleage, silage or hay harvesting options

Pest Management
Control weeds in newly established pastures
Scout Pastures & control problem weeds prior to maturity
Control Smutgrass
Scout for Armyworms, control if the 3 worms/sq. ft. threshold is reached
Use the following link to download the entire Cattle & Forage Management Annual Calendar:
Developed by the Panhandle Agriculture Extension Livestock and Forage Team:
Doug Mayo, Cliff Lamb, Mark Mauldin, Ann Blount, Cheryl Mackowiak, Jose Dubeux, Jay Ferrell, Jennifer Bearden, NicolasDiLorenzo, Shep Eubanks, Jed Dillard, Mike Goodchild, Roy Carter, Henry Carter, John Atkins, Kalyn Waters, Ray Bodrey, and Nick Simmons.
0