Don't 'Waist' Your Heart Away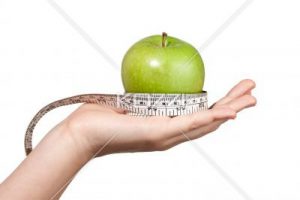 Knowing your waist circumference is a simple way to determine if you are at risk for heart disease. A waist circumference larger than 40 inches for men or 35 inches for women deems a person overweight per National Institute of Health (NIH) guidelines.
It is commonly known that being overweight is associated with a barrage of health problems such as heart disease, hypertension, diabetes, and even some cancers. Where those extra pounds are carried is important to note. When those pounds are concentrated around the waist, it "is an indicator of the level of internal fat deposits which coat the heart, kidneys, liver, digestive organs and pancreas" according to the Heart Foundation, versus carrying those extra pounds on your thighs and/or hips.
Waist circumference is a good indicator to utilize. It has been discovered in many cases that Body Mass Index (BMI) can overestimate body fat in certain people with high amounts of muscle mass. According to the NIH, "the good news is even a small weight loss, between 5 and 10 percent of your current weight, will help lower your risk of developing diseases."  Weight loss should be conducted in a healthy manner and incorporate physical activity. The Choose MyPlate website provides free exercise and dietary tracking and great practical information to aid in one's journey.
The really simple way to predict your risk for heart disease can be as easy as measuring your waist. Taking a few moments to complete this task can be an enlightening step in managing your health and possibly prevent you from 'waisting' your heart away.