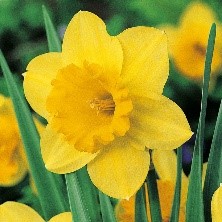 The Jackson County Master Gardeners are selling daffodil bulbs. Bulbs are sold in paper bags for $5.00 per bag. Bulb counts vary per bag based on bulb size. For descriptions of available bulbs please see the attached flyer.
Jackson County Daffodil Selection/Description
To make a bulb order or for other questions please call the Jackson County Extension Office at (850)482-9620 and asked for Ms. Doris or Mr. Carl.
0