October 13 Weather Summary and Winter Forecast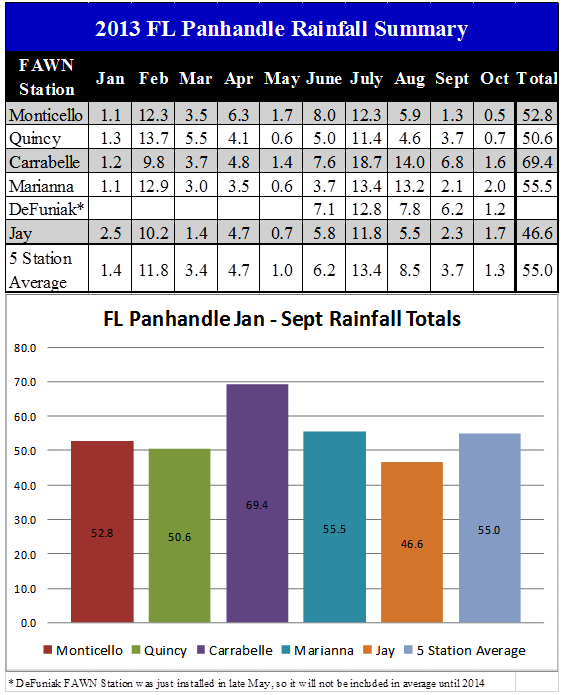 October 2013 was another dry month like September.  October is normally a low rainfall month in the Florida Panhandle, but this year's edition was even drier than normal with an average across the 5 stations of only 1.3″.  The FAWN Station at Monticello recorded the lowest rainfall, with only 0.5″.  The high total for October was 2.0″ recorded at the Marianna Station.
October did provide much milder temperatures.  The average air temperature for October was 68°, which was 10 degrees cooler than September.  Soil temperatures also cooled off from an average of 76° in September to an average 66° in October.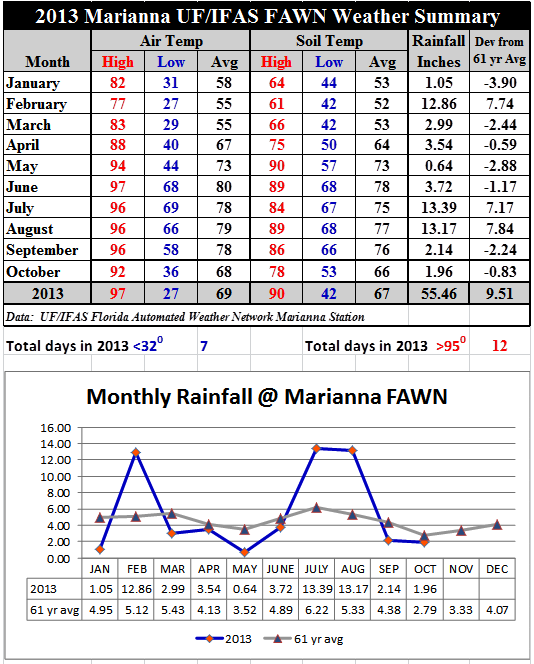 The Seasonal Drought forecast remains positive for rainfall over much of the Southeast, as drought conditions are not expected through the end of January.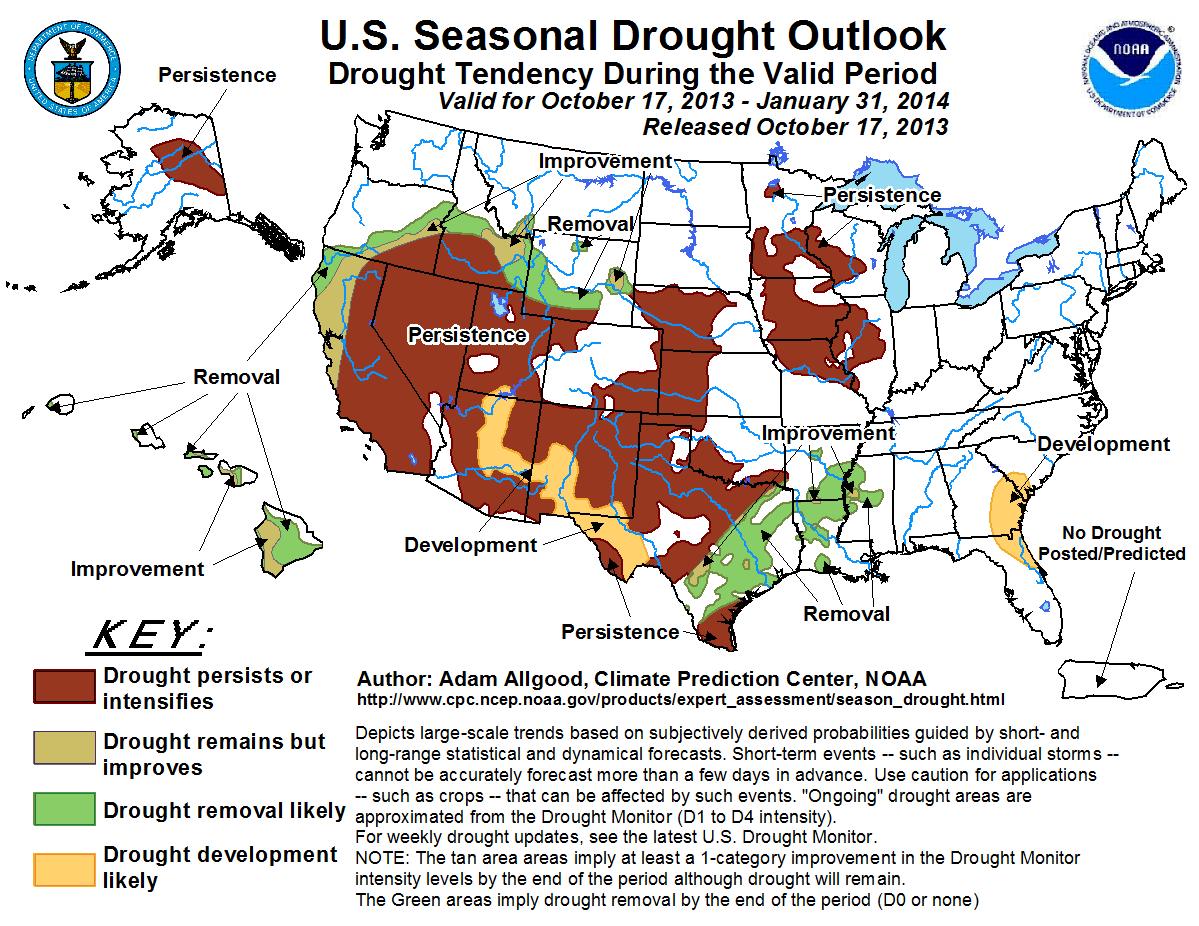 NOAA forecasts, however indicate that drier than normal conditions are expected over the next three months.  So while the Panhandle is not expected to experience drought conditions, NOAA does expected the trend of below average rainfall from the past two months to continue through the January.