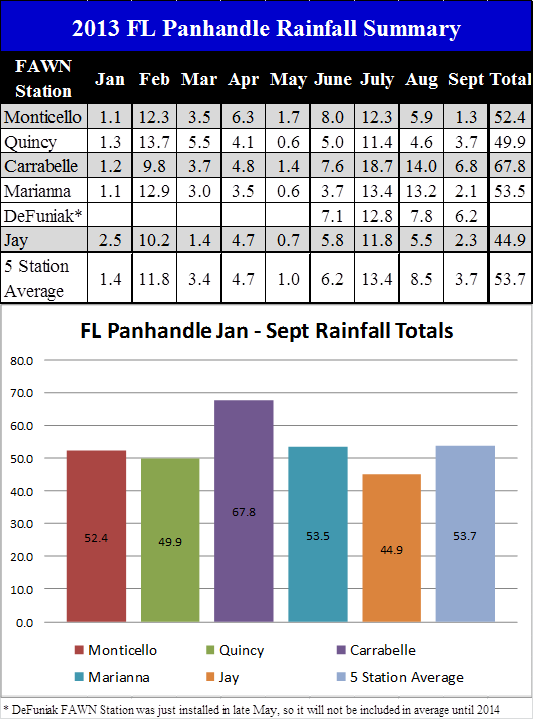 September weather was a drastic change from the previous two months. Most farmers were thankful to have a break from the daily rains. The dryer weather allowed for pesticide applications to beat back fungal diseases enhanced by all the wet weather, but for many fields the fungal diseases had ramped up too far for complete control. For many ranches, this break was the first chance to harvest hay for the season. Reported hay yields have been high, but quality test results have been much lower than normal, due to the maturity of the grass at harvest.
2013 may well be remembered as a year of feast or famine as it relates to rainfall. February, July, and August were heavy rainfall months, every other month was below average. Temperatures have remained very mild compared to previous years, with so many overcast and rainy afternoons. There were only 12 days with high temperatures over 95 degrees in 2013 as compared to 29 in 2012, 81 in 2010, and 83 days over 95 in 2010.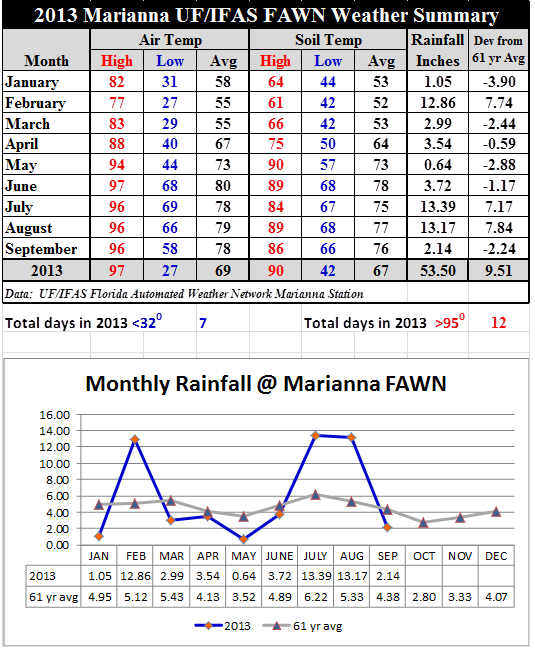 The cumulative September rainfall (January though September) total of 53.5″ recorded at the Marianna FAWN Station, is the highest total since 2005, when 53.6 fell, but only the 11th highest in the last 61 years . The combined rainfall of 26.6″ that fell in July and August combined did set a record for the location, topping the previous two month total of 21.2″ in 2005. There were locations in Jackson, Bay, Washington, and Walton Counties with much higher totals for these two months. The 61 year historic average annual rainfall at the Marianna Research Station is 54″, so with three months still to come 2013 will certainly be above average, but may not approach the record years with 70-80″ of total annual rainfall. We will see what comes with Tropical Storm Karen (see forecast below), and the final three months of the year. In the end, 2013 may not set records for total annual rainfall, but it has certainly not been normal.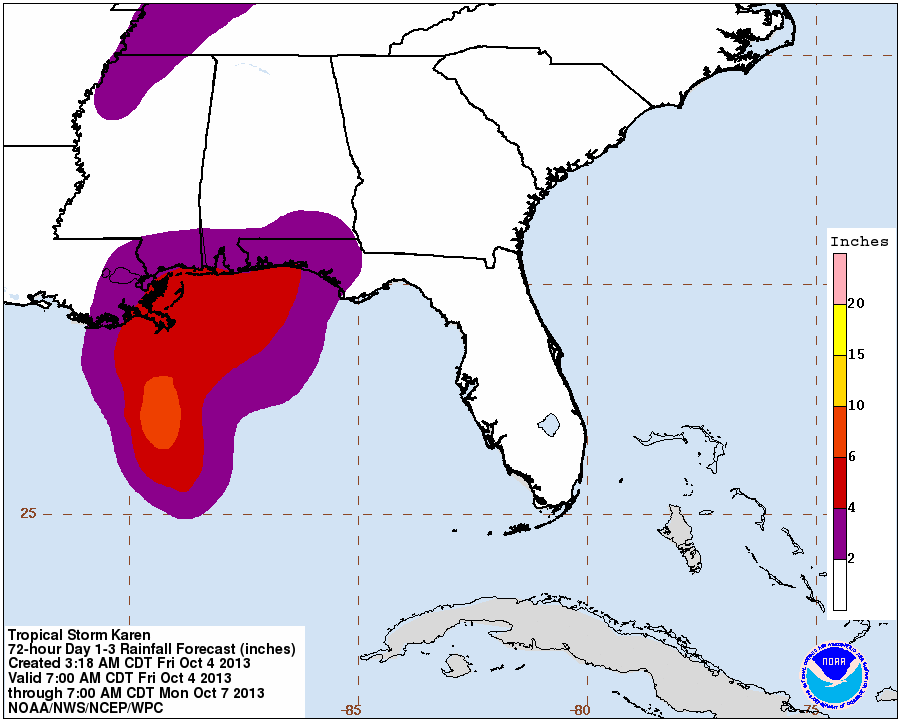 0