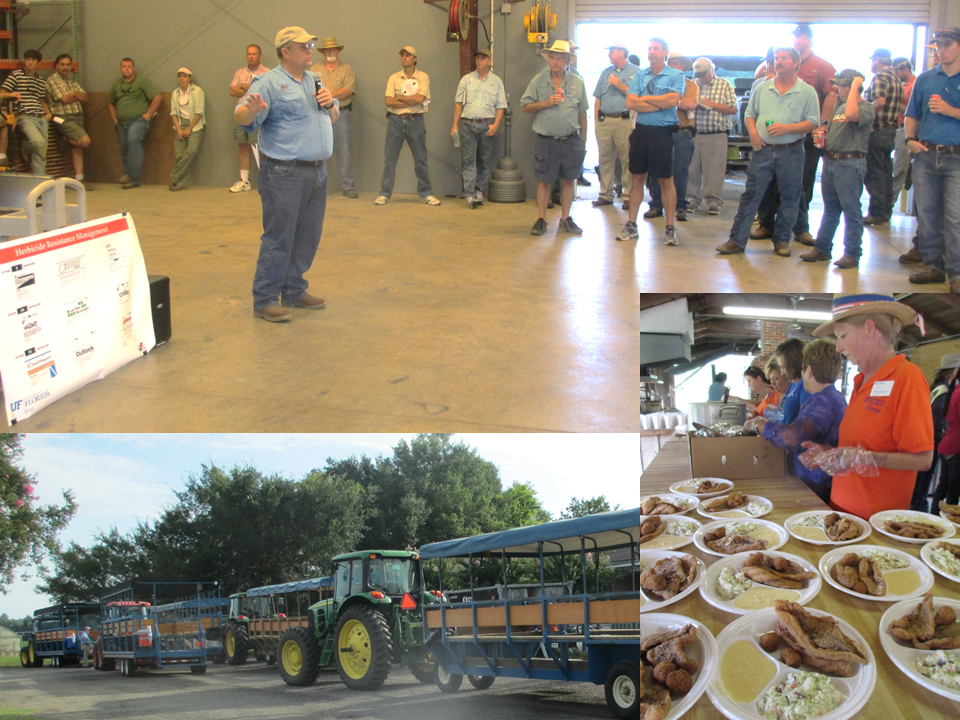 The 35th annual UF/IFAS Peanut Field Day took place this past Thursday, August 15th at the North Florida Research and Education Center (NFREC), Marianna. Despite the threat of rain there was a great turnout; 181 farmers and industry representatives registered at the event. Near the end of the second round of presentations, rain sent tractors and wagons scrambling back to the Peanut Breeding Barn. Like any good Extension Training, the leaders of the event were able to improvise and the "Field Day" became a "Barn Day. In spite of the change of venue, researchers were still able to share the results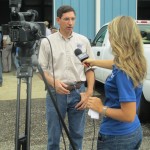 of their work with the farmers in attendance. Topics covered at the Peanut Field Day were: strip tillage, weed control, herbicide resistance prevention, disease control, and the new varieties being developed at the station.
Even though the NFREC Cooking Crew had to move the fish cooker to shelter to avoid the rain, the event still concluded with the traditional, catfish lunch people have enjoyed for so many years. The following are the News stories made by Channel 13 Panama City and Channel 4 Dothan with some highlights from the Peanut Field Day.
WMBB News 13 – The Panhandle's News Leader//
0