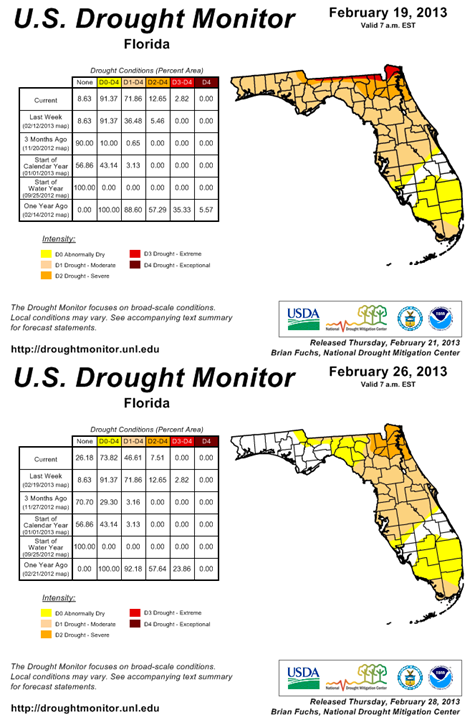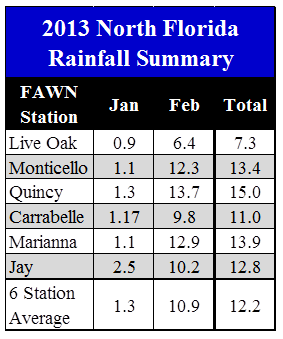 High Rainfall Reduces Drought in the Panhandle
The Weather Channel started naming winter storms this season to raise public awareness and to help track storms as they move across the country. Winter Storms "Q" and especially "Rocky" certainly made their impact felt across much of North Florida bringing 10-14 inches of rain at the end of February.
Flooding is still a major concern with the many creeks, rivers, and low lying areas in the region, but the positive side of the large rainfall was the drought relief these storms provided for the state. With crop planting just a short time off, a major increase in soil moisture will be beneficial for this year's crops. With the abundance of snowfall in the Midwest and the recent rains in the South it will be interesting to see how the seasonal drought forecast changes. The next Outlook will be released on Thursday, March 7: Seasonal Drought Outlook.
Another indicator of the large amount of rain that fell is the number of rivers and creeks either nearing or surpassing flood stage. The map below shows how many rivers in the Panhandle are either beyond or nearing flood stage this week. You can track the individual statistics for each river at the following web site: USGS Water Watch
Getting this much rain all at once certainly is not ideal. Winter crops will need additional nitrogen and potassium fertilization. Field erosion and flooding is a major concern in some fields. Many fields are too wet to cultivate and could delay planting. Although flooding may continue to be an issue for the next week or more, the large rainfall totals in February and the recharging of soil moisture should be beneficial to the growing season just around the corner.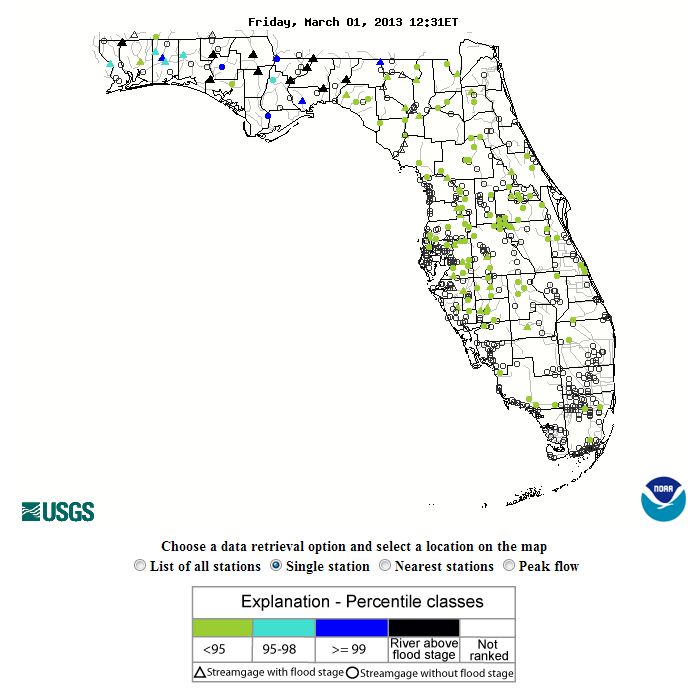 0