Weed of the Week: Goatweed
Once just an issue in Central Florida Orange groves, Goatweed (Scoparia dulcis), also referred to as sweet broom and licorice weed, is now an issue for many pasture owners in North Florida. The spread of this prolific weed has been attributed to many factors including seed production, seed movement from groves to pastures by wildlife and mowing equipment, and its extreme tolerance to many herbicides. Overgrazed pastures, disturbed areas, and sod harvest are prime areas for Goatweed growth.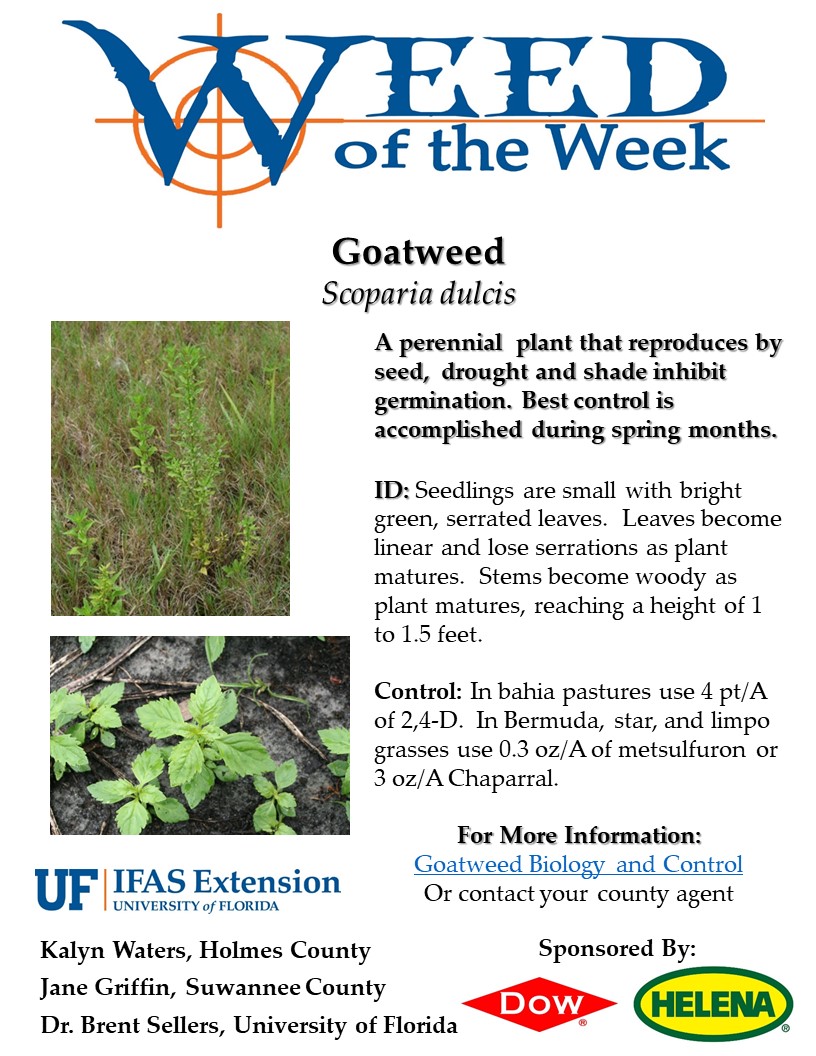 For help to identify weeds or to develop a control plan for your operation, please contact your county extension agent. 
For more information on this topic please see the following UF/IFAS Publication: