Now is the time to sample peanut and cotton fields for nematodes in preparation for next year's crop, as nematode populations are at some of their highest populations during harvest time. Plenty of plant roots are still available for the nematodes to feed upon and soil temperatures are still warm enough that nematodes are located in the top eight inches of soil. A survey conducted by Extension Nematologist Jimmy Rich, estimated at least 70 percent of cotton fields in the Florida panhandle are infested with root-knot nematodes and approximately 50 percent of cotton fields are harboring reniform nematodes. Additionally, many peanut fields are also harboring damaging levels of root-knot and lesion nematodes causing significant yield losses in peanuts each year.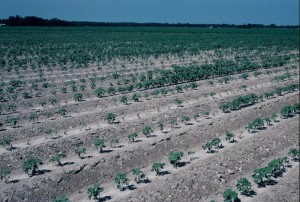 Nematode assays must be done to accurately determine if a nematode problem is present, which nematodes are present and their population levels. Soil samples are needed for reliable identification of the responsible nematode species. Only when sufficient numbers of the suspected nematode are extracted from soil samples can a nematode disease be diagnosed and appropriate management procedures implemented. Prior to taking soil samples, contact your UF/IFAS Extension office for information concerning available sampling tools, shipment bags, and proper procedures for submitting samples.
Two nematode sampling strategies may be employed, one for current problem diagnosis and the other for predictive purposes. A general field survey should be taken every two to three years for predictive purposes. These nematode samples can be taken in conjunction with normal soil fertility samples, split and submitted to the appropriate laboratories. A soil core (1-inch wide by 8-10-inches deep) should be taken for each acre in a 10-acre block containing a uniform soil type (Figure 4). The cores should be thoroughly mixed and a one-pint sample placed in a sealed plastic bag for immediate shipment to an advisory laboratory.
Where a nematode problem is suspected, several soil cores from within and immediately around a problem site should be taken while cotton is still growing. These samples should be as described above. Portions of cotton roots should be included in the sample. Irrespective of the sampling strategy employed, soil samples should not be taken when the soil is very dry or soggy wet. Also, do not allow samples to dry out or get too hot. If poor quality soil samples are received, accuracy of nematode recovery will be greatly affected.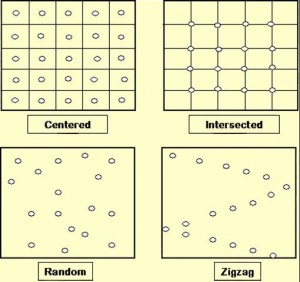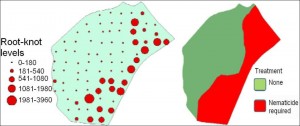 Effective and timely sampling of crop fields coupled with effective treatments can make all the difference next fall at harvest. Avoid results like the examples below which indicate loss of yield and quality.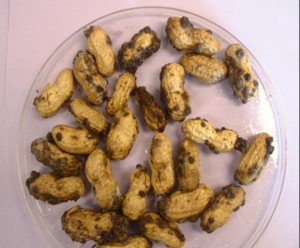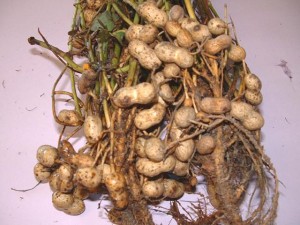 For more information on nematode management in peanuts: http://edis.ifas.ufl.edu/ng016
For more information on nematode management in cotton: http://edis.ifas.ufl.edu/ng015
0