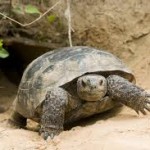 Have you wondered how Florida's wildlife conservation policy planners and habitat managers are responding to the new management challenge of predicted coastal habitat loss from sea level rise? And how that overlays on predicted habitat loss from a 50-year doubling of Florida's human population? Are the model predictions for both trends reliable enough to give planners a platform for recommending actions to ensure a habitable Florida for wildlife and for our grandchildren?
It's a daunting task. The latest reports released by the Intergovernmental Panel on Climate Change (IPCC) [ http://www.floridaclimateinstitute-uf.org/new-ipcc-report-climate-change-2014-impacts-adaptation-and-vulnerability/ ] serve to compress our "breathing room" of time to shift gears into planning for a "multiple-whammy" future – a future that just a decade ago, few natural resource managers knew they would soon need to anticipate. How do we juggle explosive population growth, accelerating freshwater depletion, and rapid climate change? What initiatives and efforts are underway?
To answer this question, let's turn to Dr Thomas Eason, Director of the Division of Habitat and Species Conservation at the Florida Fish and Wildlife Conservation Commission (FWC). Dr Eason gave a talk on campus a year ago at the UF/IFAS conference, "Sustaining Economies and Natural Resources in a Changing World." His 25-minute presentation, "Florida Fish and Wildlife – Adapting to a Changing World," was recorded and posted at [ http://training.ifas.ufl.edu/FCI2013/Session4_Natural_Resources_Eason/main.htm ]
Eason noted that globally, climate change is predicted to result in the extinction of 10-40% of all wildlife species. FWC has generated vulnerability assessments for a first suite of rare and imperiled species, and some non-native invasive exotic species as well. Analysis has shown that for many non-native species in Florida, climate change will create new habitats, and they will expand their range, while imperiled species will more likely experience shrinkage of habitat that is already inadequate.
Eason noted that sea level rise will directly impact "tens of thousands" of acres of Florida habitat, and that consideration of secondary and tertiary impacts had yet to be addressed by habitat planners. Species adaptation planning has been undertaken in collaboration with GeoAdaptive (formerly MIT). Thus far, the initiative includes future habitat modeling for six South Florida species for which FWC has good data, under three different scenarios for sea level rise.
Eason concluded with the metaphor that society (and the natural resource conservation professions) are in a car he called "Business-as-Usual" (BAU) colliding in slow motion with a wall (future reality), and that even if we don't know it yet, BAU is "already blowing up" because "humans have put things in motion that are not going to stop"(changes in technology, demographics, the economy and climate) that will make our world 50 years hence radically different from today's world.
by BLOGS.IFAS


Posted: October 29, 2014
---
Category: Conservation, Natural Resources
Tags: Coastal, Conservations, Florida's, Habitat, Loss, Panhandle Outdoors, Policy, Predicted, Problems, Wildlife
---
---