We often talk about sandy, nutrient poor soil in Florida and how difficult it is for growing many favorite landscape plants. Gardeners may spend considerable time and money amending soils with organic matter to improve quality.
The low maintenance approach is to embrace your sandy soil and consider plants that thrive in sandy, well-drained soil. One very attractive native shrub that actually prefers this type of soil is false rosemary, Conrandina canescens.
False rosemary is a member of the mint family that is well adapted to drier, sandy soils. It can be found in many coastal communities growing in natural areas. It is easily recognized in the spring and early summer by light purple blooms. Considered a small shrub or groundcover, False rosemary needs full sun. One plant can easily spread out to 4-5 feet in diameter with a height of 2-3 feet.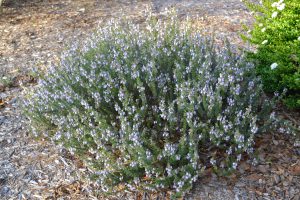 False rosemary does have aromatic foliage and is attractive to bees. It is a very low maintenance plant once established and its few issues tend to be related to soils with too much moisture and plants being shaded after establishment. New seedlings will emerge around the main plant when growing conditions are right. If you want to try this native plant in your landscape, talk to a local nursery.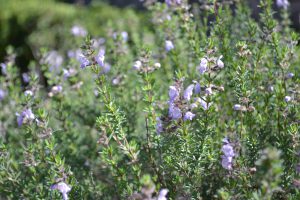 0