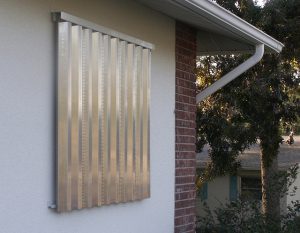 Here in the latter half of June, temperatures have heated up and summer thunderstorms have swept through on a regular basis. As we are reminded often, hurricane season has begun. While we haven't had a major storm in 11 years, northwest Florida is still a prime target.
Be Ready Florida is a statewide program dedicated to helping citizens and visitors to the state prepare their homes, businesses, and families for the onslaught of a major windstorm. In order to teach individuals how to best prepare, three free, two-hour online BRACE for the Storm workshops are scheduled for June 29. The workshops will be held from 10 am-noon, 2-4 pm, and 7-9 pm. Registration is online here.
According to their website, "During each workshop participants will gain valuable insight on how homeowners can undertake one or more windstorm mitigation projects on their homes to strengthen it against Florida's next wind disaster. The importance of mitigating homes against the damage caused by a flood or wildfire will also introduced." The workshops also discuss how mitigation techniques can save money on homeowner's insurance.
Be Ready Florida also offers an online directory of contractors, suppliers, funding sources and inspectors that homeowners can access to find help with home projects. In Escambia and Santa Rosa County, homeowners can also contact Rebuild Northwest Florida, a nonprofit organization that uses FEMA funds to offset the cost of home wind mitigation.
To see examples of common wind mitigation building materials and techniques, such as storm shutters, insulated concrete forms, a wind-rated garage door and a tornado shelter, you can visit the Escambia County Extension office at 3740 Stefani Road in Cantonment. To schedule a tour or receive more information about the demonstrations found there, contact me at ctsteven@ufl.edu
0