ALL PHOTOS: MOLLY O'CONNOR
As many of you already know each month we have posted articles about nature tourism locations along the Intracoastal Waterway in the Florida Panhandle. This month we visit coastal Okaloosa County.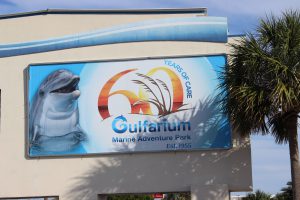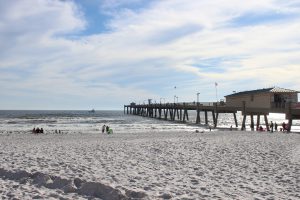 For years' tourists have been visiting the beaches of Ft. Walton and Destin. The big draw has been the clean white sand but the area is also known for its really clear water. This clear water has supported a charter fleet that focuses on diving and fishing, but in recent years several operations have included inshore snorkeling and even trawling for marine life for tourists to view.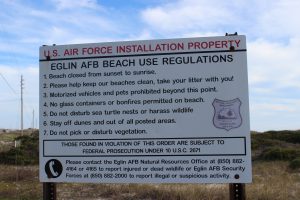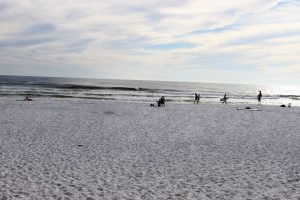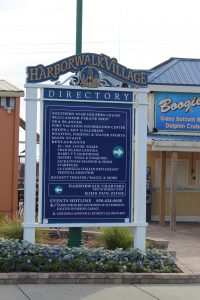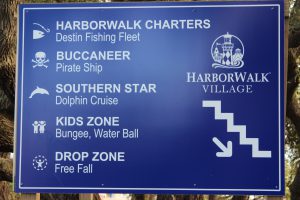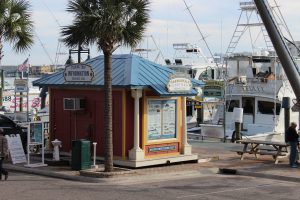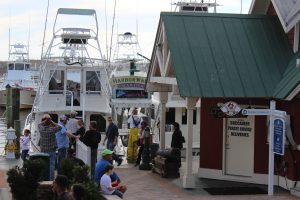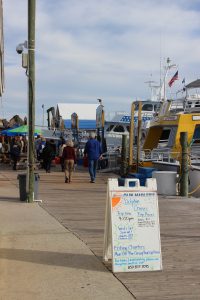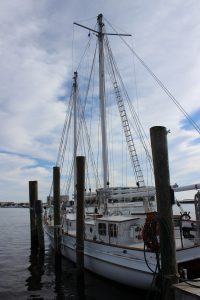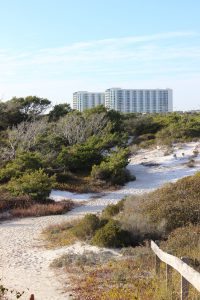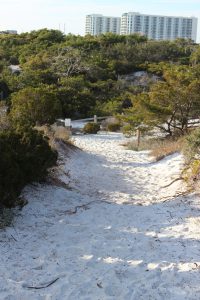 ARTIFICIAL REEFS
The natural substrate for most of the northern Gulf of Mexico is quartz sand. There are areas of hard bottom, shell hash, and even some natural reefs but sand dominates the landscape beneath the waves. There is no question that the natural coral reefs of the Florida Keys have been a huge economic engine for that part of the state. The clear, high saline water is filtered by the Everglades and allows much needed light to reach the tiny coral polyps and their symbiotic plant partners, which in turn produce limestone substrate for the polyp colonies to live and grow on.
Locally we have rivers that discharge into the Gulf but the water clarity is still pretty good. The bigger problem for coral development here is the cold winter temperatures and the lack of hard substrate for coral colonies to attach. There are several species of corals, and other encrusting invertebrates and plants, that can tolerate our cooler winters but substrate is still an issue. The answer… artificial substrate… artificial reefs.
Northwest Florida and Alabama have one of the most active artificial reef programs anywhere. Thousands of structures from small concrete pyramids, to chicken coops, to U.S. Navy vessels have been dropped to the bottom. The concept is "build it… and they will come" – meaning the encrusting organisms and eventually larger predatory fishes. At first artificial reefs were just left over rubble and car bodies that were indiscriminately dropped on the Gulf floor. But over years' marine scientists began to monitor and evaluate what works and what does not and artificial reefs became a science. One question has not been answered… do artificial reefs generate more fish for fishermen – or do they just congregate the existing number of fish into more easily accessible points in the Gulf for easy capture? There is science that supports both arguments… and the debate continues. But if you want to know whether artificial reefs have been an economic success the answer is… yes… by the tens of millions of dollars it has. The charter fleets of Ft. Walton, Destin, Panama City, and Pensacola have all benefited from the artificial reef program. There are numerous structures to dive and many are part of the Florida Panhandle Shipwreck Trail.
If you get a chance take a charter and dive, or fish, one of these interesting and well thought out habitats. Next month we head further east to Walton County and the famous "30A" highway.
0