There has been an increase interest, from both visitors and residents, in purchasing local seafood. Here we are going to define local seafood as anything caught or grown within 200 miles of your location. For Pensacola that includes Alabama, Mississippi, and much of Louisiana; for St. Mark's that would include the Big Bend and much of Florida's west coast.
Though some seafood is caught, or grown, year round we will focus on species in peak season each month. This peak season list is provided by the Gulf & South Atlantic Fisheries Foundation's Gulf Coast Seafood Program.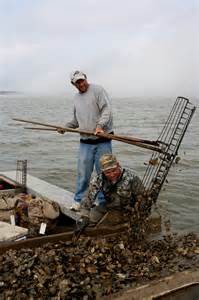 So What's in Season for February?
Clams and Oysters
Winter is a good time to consume local bivalves. These creatures are filter feeders and in the warm summer months there is more bacteria in the water. Clams are a new item for Floridians but we are growing our own in Cedar Key! (see links below). There are many seafood markets providing them so ask for them by name – Cedar Key clams.
Everyone knows the historic oyster beds of Apalachicola have suffered in recent years, but there is an effort to restore oysters to beds all across the northern Gulf coast. Oysters are a Florida classic and though many like to eat them raw, we do recommend you cook them. For clams most people grill, roast, or steam them. To learn more about bivalves and seafood safety visit www.flseagrant.org
Pink Shrimp
Shrimp is hands down the most popular seafood species in the Gulf region. There are three species we harvest here, and some are experimenting with culturing, but right now pink shrimp are at peak. Pink's are more common in the eastern Gulf, and they may trucked into your area, but local none the less. If you want to know how to prepare shrimp – watch Forest Gump… there are 1000 ways.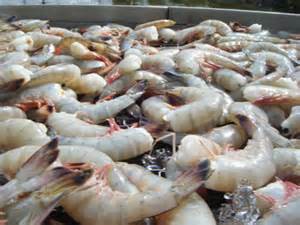 Mackerel – King and Spanish
Mackerel are members of a family of fish we call "ram letters" meaning they must move in order to flush water over their gills. Constantly on the move, getting them to bite bait is not the hard part… it is finding them and getting the bait within their range. This time of year is good for mackerel but king mackerel is one of the species of concern with mercury. The current recommendation is that if the king is <31" you should not consume more than one meal / month; young children and women of child bearing age should not consume at all. King mackerel >31" should not be consumed. For Spanish you should not consume more than one meal/week; for young children and women of child bearing age – no more than one meal/month. Read more about mercury in Florida fish athttp://www.floridahealth.gov/programs-and-services/prevention/healthy-weight/nutrition/seafood-consumption/_documents/advisory-brochure.pdf
Pompano
This is a Gulf coast favorite anda great tasting fish. I like mine grilled but there are plenty of other ways to prepare pompano. This is one fish that many like to blacken.
Snapper
There are 10 species of snapper in the Gulf but the red snapper is the one most are looking for. Snapper are in season now but availability of some species is dictated by federal and/or state quota's and closures. This is one of the most popular finfish species in the Gulf.
We'll let you know what is in Peak Season in March.
http://www.cedarkeyclams.com/cedarkeyclams.com/Cedar%20Key%20Clams/Cedar%20Key%20Clams/www.cedarkeyclams.com/index.html
https://www.youtube.com/watch?v=LlVuTaSwzVA
http://www.floridahealth.gov/programs-and-services/prevention/healthy-weight/nutrition/seafood-consumption/_documents/advisory-brochure.pdf
0