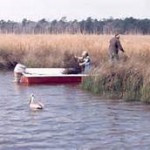 Mobile Bay?… part of the Florida panhandle?… Really?…
Well… yes… during the colonial period "West Florida" extended west to the Biloxi area and besides, all western panhandlers know we are really "lower Alabama"; we hear it a million times a year… so YES, it's part of the Florida panhandle! We'll go with it.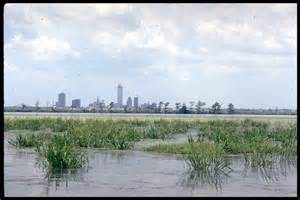 Approximately 35 miles long and 10 miles wide, Mobile Bay is one of the largest estuaries on the Gulf coast; draining close to 1/5th of the eastern United States. This wide, shallow, and muddy bay supports a variety of fresh and brackish water ecosystems. Wildlife from the Mississippi delta, the red hills of the Piedmont region, and the Florida panhandle all converge here making this one of the more biologically diverse areas in the country. It was home to both Dr. E.O. Wilson and Dr. Archie Carr who deeply loved the area and it has been a hub for estuarine research for decades. The rich abundance of wildlife supports commercial and recreational fishing and hunting as well as a growing ecotourism industry. Though the shallow bay must be dredged to support it, the Port of Mobile in one of the busiest in the Gulf region.
Weeks Bay is a small tributary to this bay system. Fed by the Fish and Magnolia Rivers on the southeastern shore of Mobile Bay, Weeks Bay discharges into Bon Secour, which supports a commercial fishing business. Lined with salt marshes, cypress swamps, and bogs, this area is great for wildlife viewing and fishing. It is also the area of Mobile Bay that experiences the famous crab jubilees; where levels of low dissolved oxygen on the bottom of the bay force benthic animals – such as crabs and flounder – to shallow water seeking oxygen. About 6,000 acres of this estuarine habitat is now part of NOAA's National Estuarine Research Reserve system. At the reserve there are interactive exhibits, trails, and pontoon boat rides to explore and appreciate this special place.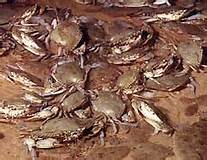 What better place to learn about the estuaries of the Gulf coast! The Panhandle Outdoor LIVE program will conduct one of our four 2016 watershed schools at this reserve. We will have lectures on estuarine ecology, the seafood industry in Mobile Bay – highlighting oyster farming, and on the mission of the Research Reserve itself. We will also have a local outfitter lead a kayak/canoe trip through the estuary as well an interpretive nature hike at the reserve's visitor center. It will be set up as an overnight trip for those traveling and we will be staying at Camp Beckwith, which on Weeks Bay. Registration for this trip will open at the end of February. If you have questions about this watershed school you can contact Carrie Stevenson or Rick O'Connor at (850) 475-5230; or Chris Verlinde at (850) 623-3868.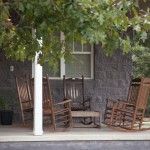 0