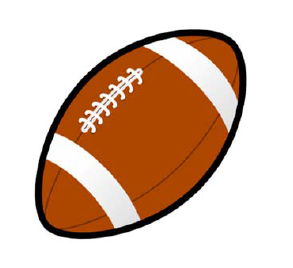 Get defensive about your health. These easy-to-tackle recipes are just as tasty, but lower in fat and calories than typical game-day fare. It's a Win-Win situation.
Skip the six-foot-long sub sandwich usually drenched in mayonnaise. Instead, serve a soup and sandwich smorgasbord with a variety of low-fat cheeses, whole grain breads, fresh, low-sodium cold cuts, and lots and lots of fresh vegetables. Serve soups that are hearty and full of vegetables or grains.
Swap calorie-laden soft drinks with 100% fruit juice or vegetable juice. Prepare mock cocktails using half juice and half seltzer water for a healthy, refreshing beverage.
Set up a make-your-own sundae bar. Use low-fat, protein-rich Greek yogurt and add low-fat granola and fresh or frozen fruit like strawberries, blueberries, even dried fruit. Top off yogurt sundaes with nuts.
Replace chips with vegetable sticks or fruit, or try making your own tasty pita chips. Recipe follows and it only takes a few minutes. Serve a store-bought salsa or a homemade bean dip (see recipe) with carrots, celery, red pepper strips, and cucumbers instead of high-fat dips and salty chips.
If you are going to serve dessert, opt for fruit—fresh, frozen, or canned in its own juice, or there are sugar-free options.
These game day decisions will help you develop a winning game plan!
Garlic & Herb Pita Chips
4-6 whole wheat pitas
2 tablespoons olive oil
1 teaspoon Italian seasoning
½ teaspoon garlic powder
¼ teaspoon salt
Coat 2 large baking sheets with non-stick cooking spray.
Cut pitas into 8 wedges each and separate each wedge at the fold.
Place the pita wedges in an even layer on the baking sheets.
Brush wedges with oil and sprinkle with Italian seasoning, garlic powder, and salt.
Bake at 350°F for 6 to 10 minutes or until golden brown.
May be baked ahead of time and stored in an airtight container for up to 4 days.
Pinto Bean Salsa Dip
1 (approximately 15-ounce) can pinto beans, drained and rinsed, or
1½ cups cooked dried beans
1 cup shredded cheese
½ to 1 cup chunky salsa
1 to 2 tablespoons chopped onion (optional)
¼ to ½ teaspoon chili powder or to taste (optional)
Mash beans with a fork. Mix in cheese. Stir in enough salsa until mixture is desired consistency for dipping. Add onion and seasoning as desired. Serve cold or cook, stirring, over medium heat until the cheese melts and the mixture is well-blended and hot (about 5 minutes).
For further information contact:
Dorothy C. Lee, C.F.C.S.
UF IFAS Extension Escambia County
3740 Stefani Road
Cantonment, FL 32533-7792
(850) 475-5230
0