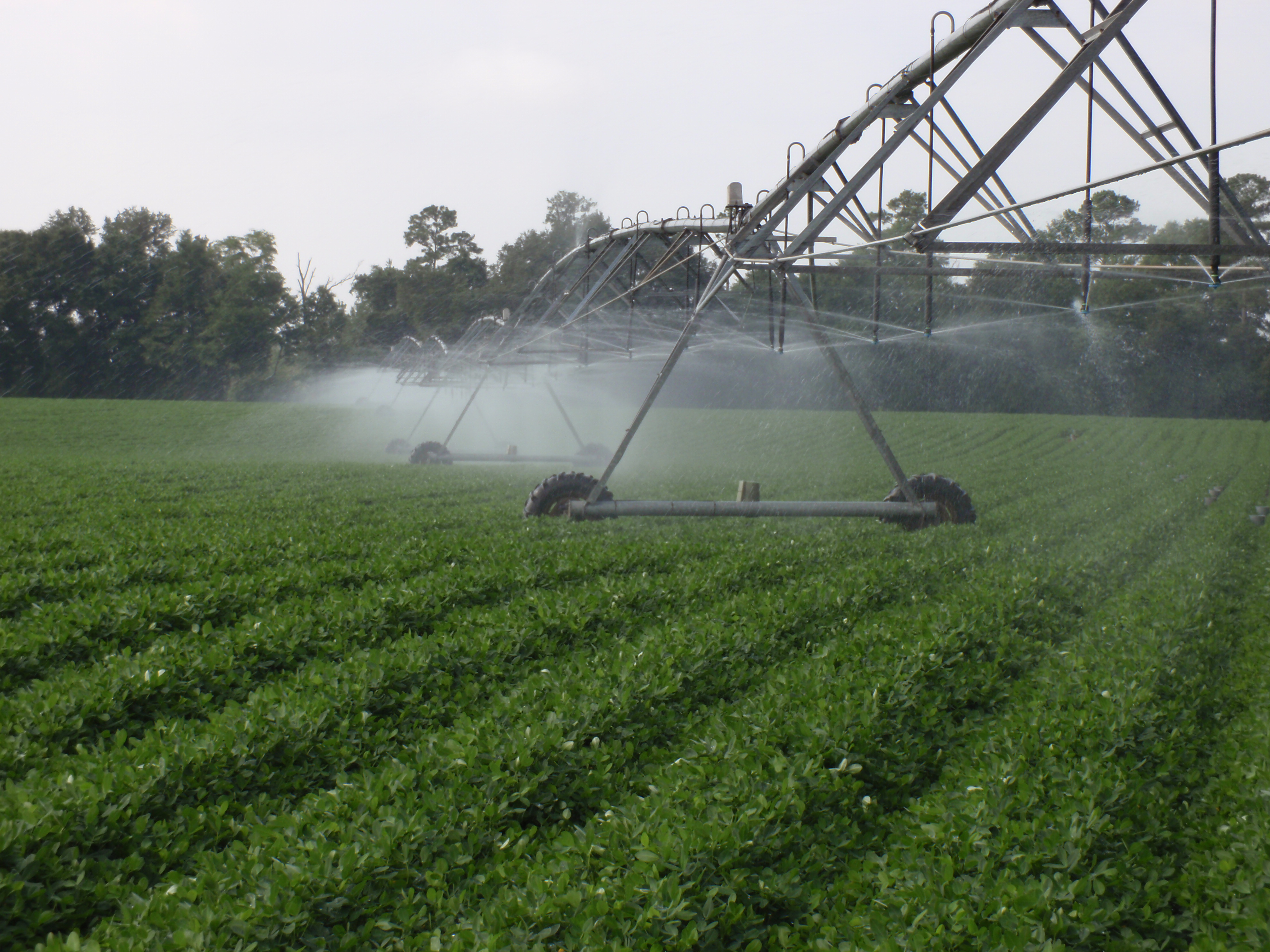 Competition for Water Resources in Florida
In a state like Florida, where rivers, lakes, and springs abound, there seems to be no shortage of water. Annual precipitation ranges from 45 inches in Clewiston to 69 inches in Milton (http://www.usclimatedata.com/) with typical rainfall patterns of greater precipitation during mid-summer. Coincidentally, it is mid-summer when most peanut and cotton are reaching their highest demand for moisture, in the Panhandle of Florida. Typical is the key word. Long term trends show that June, July, and August average the most rainfall, but these rain events are often not spread evenly throughout the month, and sometimes never occur at all.
As the profit margin for row crop producers in today's economy grows ever more narrow, many in this region have turned to irrigation to provide the "insurance" that they can make a crop. In the far western part of this state, most irrigation water is derived from groundwater sources.
Competing for use of this limited underground resource is an ever growing population that has their own demands for water. According to the Florida Department of Environmental Protection (FDEP) May 2014 publication, Water Use Trends in Florida, agriculture and public supply have accounted for 80% of all water use. Until recently, agriculture commanded the lion's share, but since 2010, public supply has become the dominant user. The population of Florida has skyrocketed, from 7.8 million in 1980 to almost 17 million people in 2010, leading to an increase of water used from 1.4 billion gallons per day to 2.3 billion gallons per day.
Over the next twenty years, overall water use is projected to continue to increase as the population continues to accelerate. The figure below shows FDEP's Current and Projected Freshwater use for the state of Florida.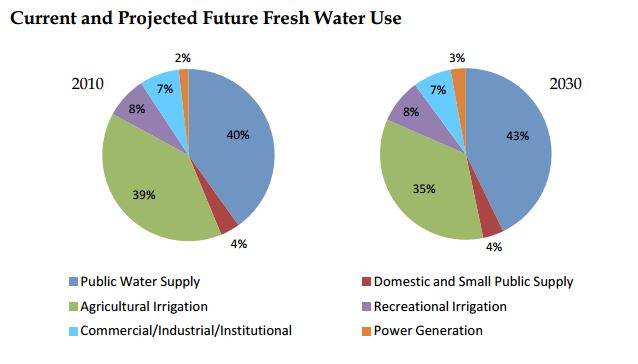 Although agriculture will still command a significant amount of water, competition with other uses will increase. Water wars between public demand and farmers/aquaculturalists have already begun. Droughts of varying degrees exist throughout this county (http://droughtmonitor.unl.edu/), and these droughts, combined with increased pressure on water supply, places greater demands on government agencies and the public for better, more efficient, irrigation technologies.
The 2013 Annual Status Report on Regional Water Supply Planning provided in the table below shows the Projected Water Demand (in Millions of Gallons per Day) by the Northwest Florida Water Management District, covering 15.5 counties in Northwest Florida (The eastern half of Jefferson county is part of the Suwannee River Water Management District). Agricultural demand, though not as high as public and domestic water demands, is growing substantially.
Monitor Your Irrigation Efficiency with MILs – a Free Service

For more than sixteen years, the Florida Office of Agricultural Water Policy (OAWP) has been operating 17 Mobile Irrigation Labs (MILs) that serve the needs of agricultural and urban users in 66 counties. These MILs work within the five water management districts and are funded by four of the water management districts, the Florida Department of Agriculture and Consumer Services (FDACS), the Natural Resources Conservation Service (NRCS), selected counties, and/or selected utilities in the State. Each MIL provides free services to irrigation users by visiting sites to analyze irrigation systems, educating the owner and providing recommendations on how to improve water conservation and use, like, for example, a new nozzle configuration. Farmers are also aided by MILs in that water quality improvement opportunities are identified that utilize Best Management Practices (BMPs). Once recommended improvements are implemented by the producer, the MIL returns to conduct a follow-up evaluation and is not required to return for another three years.
MILs have been shown to be very effective. According to the Office of Agricultural Water Policy, agricultural MILs have conducted more than 7,000 evaluations on more than 277,000 acres of land throughout Florida, since 2004. This has resulted in water savings of more than 11 billion gallons of water a year, with the potential to save more than 27 billion gallons a year, if all their evaluation recommendations were implemented.
Locally, from 2009-2014 MIL representatives visited nine of the 16 panhandle counties from Escambia to Jefferson 568 times, and checked the efficiency of irrigation equipment that services 43,182 acres. To schedule a MIL visit for your farm in the Panhandle, contact Mark Miles at (850) 482-0388 or by email at mark.miles@fl.usda.gov.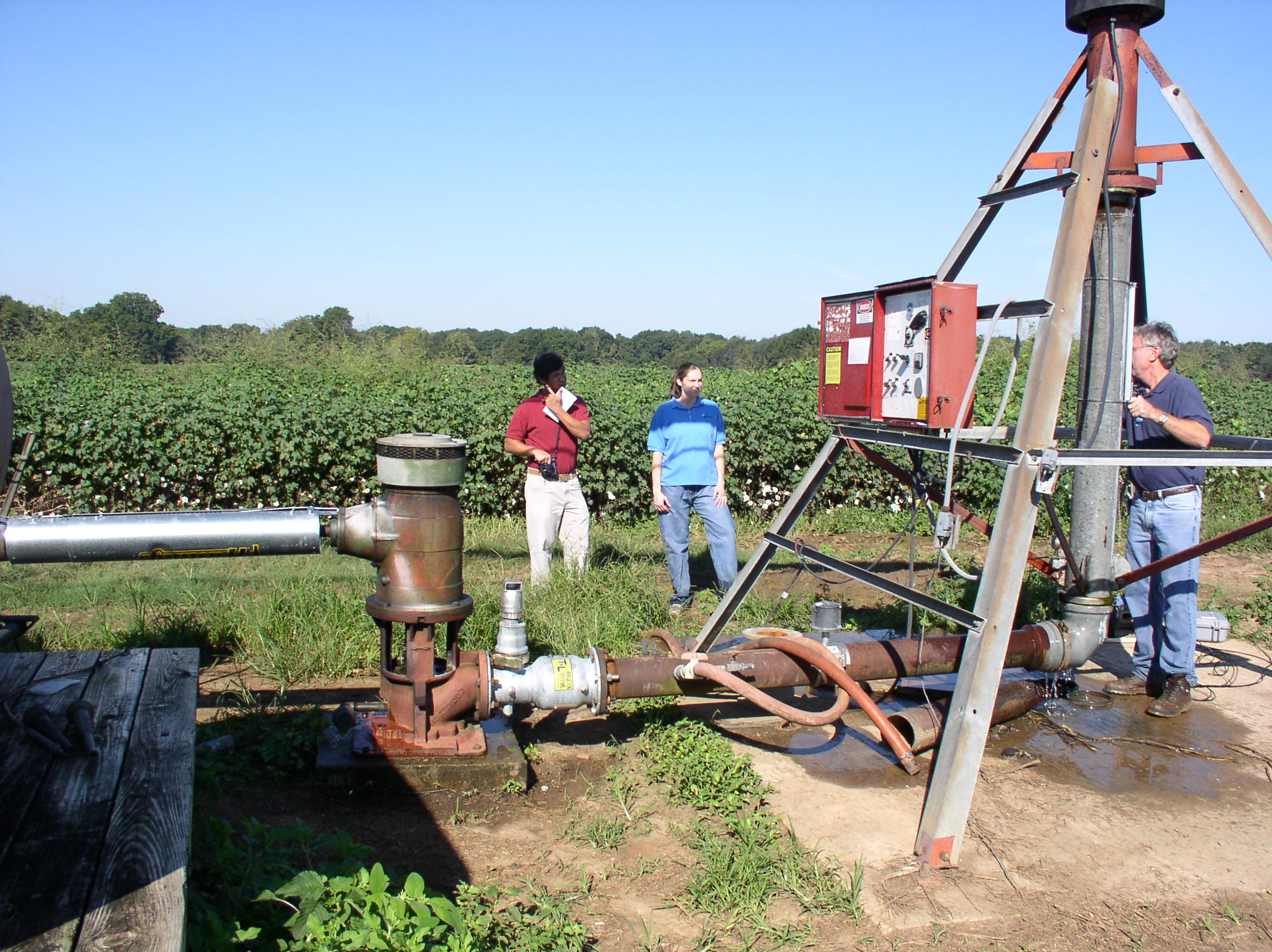 0