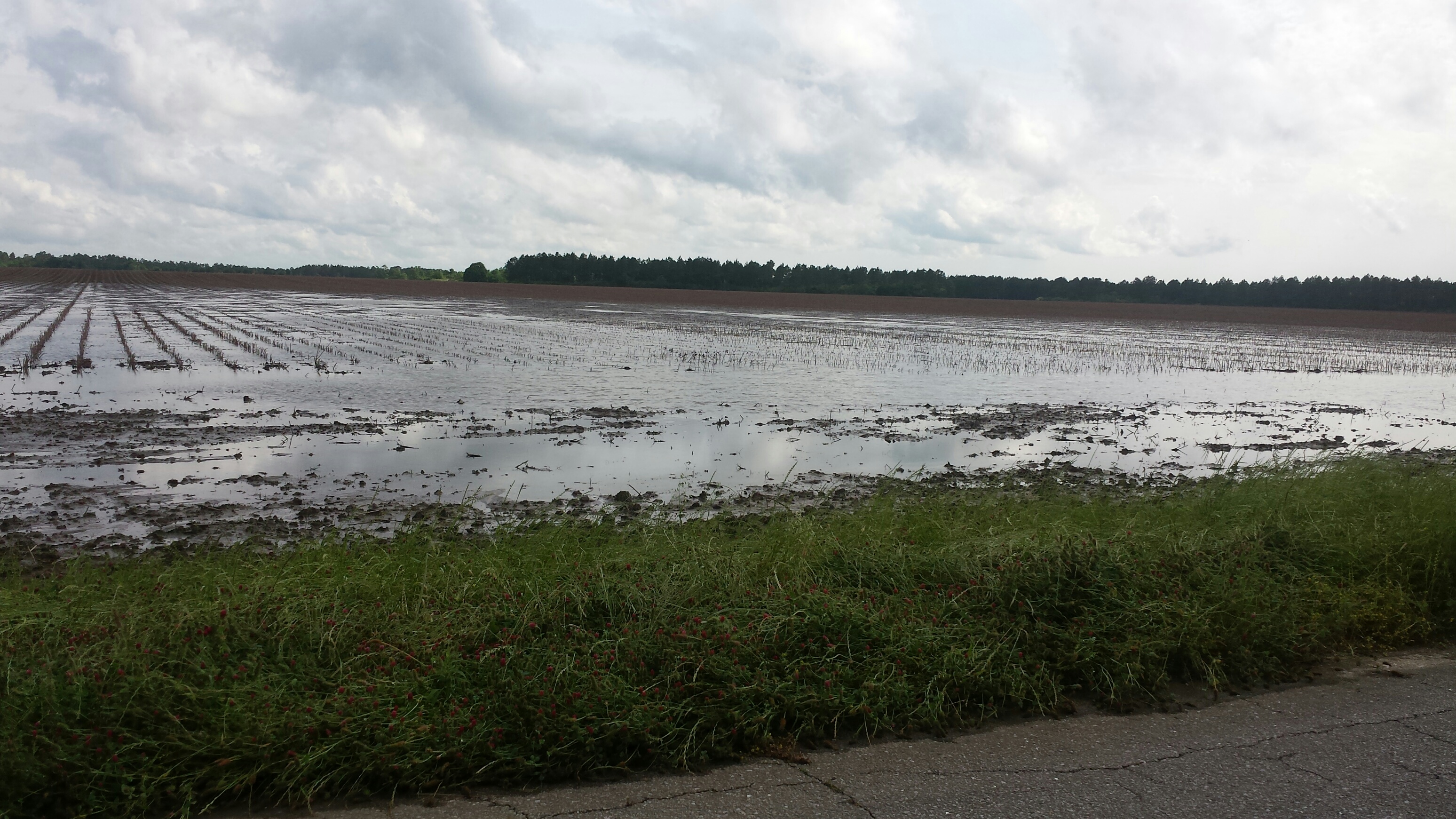 Escambia County is making national news, but unfortunately, it is because of a natural disaster. Reports of more than 20 inches of rain are common, and the recovery from that amount of rain will be long and involved. These devastating heavy rains were mostly contained to Pensacola and surrounding communities. To those unfamiliar with Escambia County, most of the production agriculture is based in the central to northern part of the county.
After a tour and visiting with farmers on the afternoon of Wednesday, April 30th, here is a brief update as to the state of agriculture in Escambia County.
Rain in the production agriculture areas of the county was not as extreme as in Pensacola. Most producers reported anywhere from 4 inches to 7.5 inches total from Monday, April 28 through Wednesday, April 30.
The rain, though substantial, only compounds the issue of a delayed preparation and planting. We have limited amount of field corn planted this year, partly because a number of producers decided not to use corn in their rotation but also because of cold, wet ground that was not ready to support a corn crop. This most recent rain further hinders the farmers getting out into the fields and getting the ground ready. As far as I know, we have no cotton or peanuts in the ground yet in Escambia County, Florida.
The wind and rain has caused some wheat to lodge, but as of yesterday afternoon, the farmers weren't concerned that it would cause a significant yield reduction.
Warm and dry conditions for a few weeks would be a welcomed reprieve for all of our producers in the western part of the Panhandle.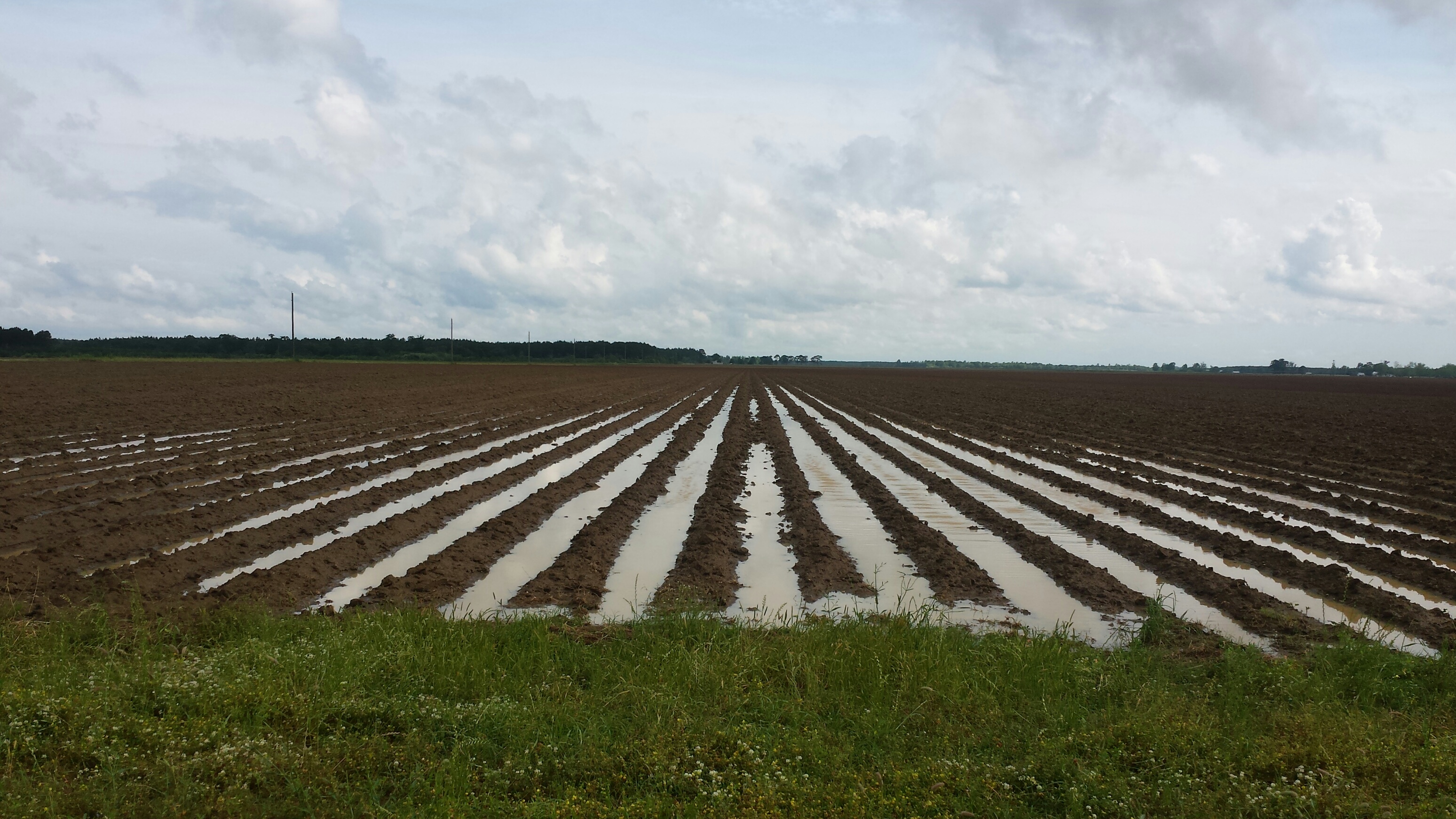 0