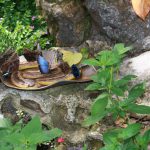 Have you been thinking about creating a butterfly garden but don't know where to start?
Afraid it's too much upkeep or has to look wild and untamed?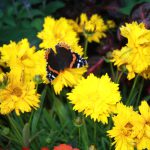 Spend a Saturday morning with the UF/IFAS Master Gardeners of Bay County to see how to design, install, and maintain a colorful low maintenance butterfly garden.
Next Saturday, June 3rd, is the free Butterfly Gardening Workshop in Panama City at the UF/IFAS Extension Office at 2728 E. 14th Street. Come learn about butterfly gardening and see our vibrant garden.
Please register ahead of time so that we can supply enough materials for all attendees by calling 850-784-6105 or sign up online.
0