Back To School ~ Healthy Lunchbox Hints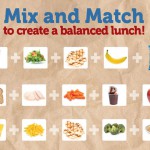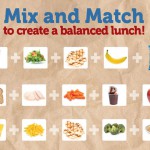 It's time to start getting backpacks ready, lunches packed and kids off to school. Back to school time is the perfect time to start packing a healthier lunchbox. Packing your child's lunch may contribute to the difficulties of getting out the door in the morning but it does not have to. You know your child better than anyone, their likes and dislikes, so go with what you know.
The first step to packing a lunch is to determine how much food is enough for your child. You will know you did not pack enough when they come home and tell you they ate all their food and are still hungry. Likewise, if you pack too much, you will know by seeing uneaten or half-eaten items in their lunch box at the end of the day. Start by packing between 3 and 6 items. They will have enough variety in their lunch box to sustain them throughout the school day without too much waste. MyPlate.gov is a great resource for building a balanced meal (protein, vegetable, fruit, grain, dairy).
Secondly, pack as much as you can the night before. This will decrease morning stress. Cut up fruits and vegetables and store in an airtight container in the refrigerator. Cut up fresh ingredients for sandwiches, if required. Make up cracker or dried fruit packs. Wrap up home-baked treats and place in the lunch box.
Lastly, keep in mind this food safety tip: Include gel ice packs to keep refrigerated food cold. Refrigerated food shouldn't be above 40 degrees for more than 4 hours due to increased bacterial growth causing possible illness.
Lunchbox Meal Ideas:
1.) Wheat crackers, cheese cubes, deli meat, strawberries/blueberries, snap peas (with their favorite dipping sauce*)
2.) Mini quiche, carrots, celery with peanut butter and raisins, whole fruit (pear, orange, banana)
*Want something to dip kid-friendly veggies in besides ranch? Try low-fat Greek yogurt, hummus, or this cottage cheese veggie dip:
1/2 cup low-fat cottage cheese
1/4 teaspoon lemon pepper
Enjoy with baby carrots, snow/snap peas, bell pepper strips
Snack Ideas:
1.) Whole wheat pita cut into wedges with 2 tablespoons hummus for dip
2.) Trail mix: mix 20 almonds, miniature box of raisins, and ¼ cup sunflower seeds
For additional information on creating nutritious meals, contact your local Extension office.