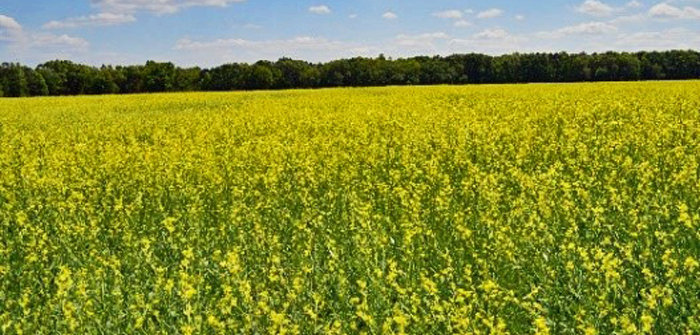 Brassica carinata, commonly called Ethiopian mustard, is a promising oilseed crop with great potential as a profitable winter cover crop in Florida, Georgia, and Alabama. Its high oil content and favorable fatty acid profile make it suitable for the biofuel industry, especially as a bio-jet fuel. Carinata prefers cool weather, making it suitable as a winter cover crop in this region, and withstands weather extremes with frost, heat, and drought tolerance. Adding carinata to your rotation will potentially provide $150 per acre in additional revenue, along with traditional cover crop benefits.
Carinata has been grown commercially for several years in Canada and more recently in the US southeastern states and northern plains. Agrisoma Biosciences, Inc. and the University of Florida's North Florida Research and Education Center (NFREC) in Quincy, Florida, have been working together to identify advanced carinata genotypes that are high yielding (seed and oil), disease resistant, early maturing, and adapted to this region. For the past four years, NFREC has conducted research to evaluate various strategies that allow incorporation of carinata into prevalent cropping systems.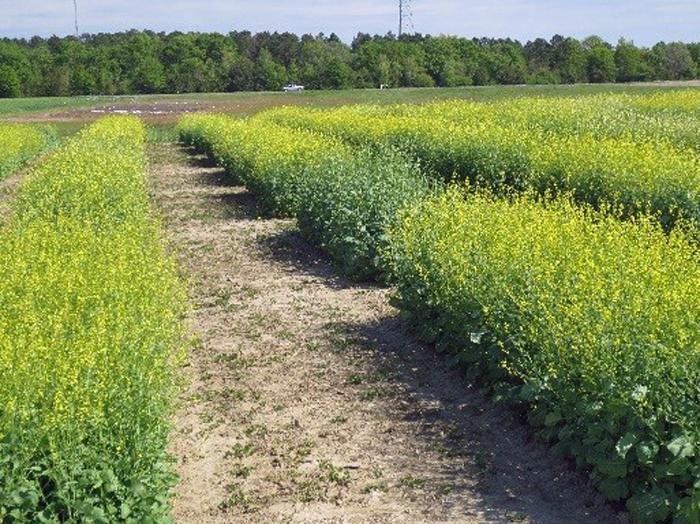 Agrisoma and UF/IFAS Extension will be providing Carinata Production meetings in Marianna and Jay the first week of October.  Speaker topics will include: introduction to carinata, management, marketing, and research, as well as valuable lessons learned from  the 3,500 acres of commercial production this past winter.  Each session will be held from noon to 1:30 Central and will also include a sponsored lunch.  Please RSVP with the hosting Extension Office of your choice no later than Monday, October 5th.
Marianna, FL – Tuesday, October 6
12:00 – 1:30 PM Central Time
Jackson County Extension
2741 Pennsylvania Ave. –  Marianna, FL 32448
850-482-9620
RSVP Via Email
Jay, FL – Thursday, October 8
12:00 – 1:30 PM Central Time
Santa Rosa Extension (Jay Office)
5259 Booker Lane – Jay, Florida 32565
850-675-6654
RSVP Via Email

For more information on this crop, download:
or contact:
Christine Bliss
Agrisoma Regional Agronomist
850-559-7118