Weed of the Week: Southern Sandbur
Across the Southern United States, Southern Sandbur (aka sandspur) can be found. It is an annual grass that grows in cropland and pastures, thriving in dry sandy soils. Southern Sandbur has a shallow fibrous root system and can easily invade poorly managed fields or pastures. It is known to impact the quality of hay fields, as well as grazed pastures. Seeds will start to germinate in late spring, with germination continuing through the summer and fall.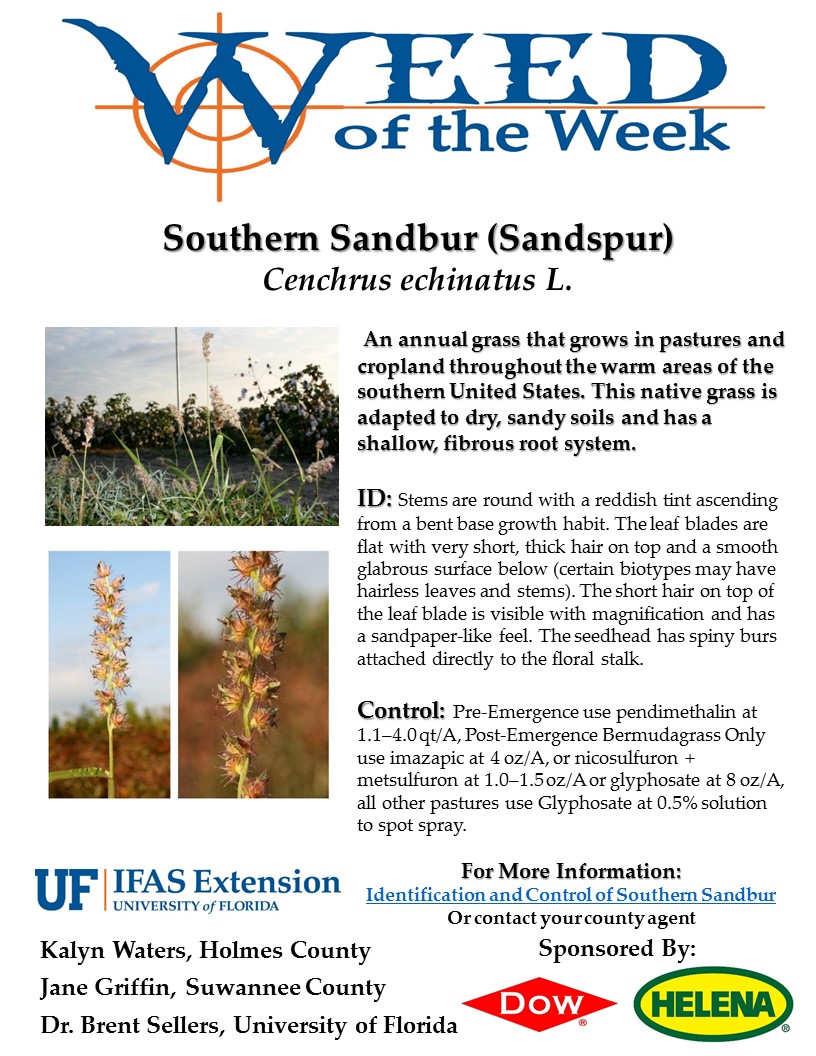 For help to identify weeds or for developing a control plan for your operation, please contact your county extension agent. 
For more information on this topic please see the following UF/IFAS Publication: